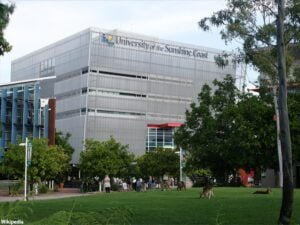 Accepting expressions of interest until midnight 27 July 2022
Open to: Domestic & International Students
Study Load: Must remain enrolled on a full-time basis
Contrasting Histories of Coastal Barrier Evolution: Indigenous and Scientific Narratives of the Origin and Evolution of the Younghusband Peninsula (SA)
A PhD scholarship is available for an ARC Discovery project examining the geomorphology and evolution of the Younghusband Peninsula in South Australia.
This PhD research involves the compilation of Indigenous stories explaining the origin and evolution of natural coastal barriers (barrier beaches) with special focus on the Younghusband Peninsula (SA). This process will involve the collection and critical analysis of oral accounts,
some obtained directly from living knowledgeholders; from information in various archives; and from surveys of field sites. Key incidents in barrier evolution will be identified and compared with similar transformative events identified through scientific studies.
This research builds on the demonstration that numerous Australian stories about coastal change have endured more than 7000 years and that these stories contain many details that agree with those obtained from science-based narratives.
This PhD project is well suited to someone with experience of working ethically with Indigenous Australians and having a history or anthropology background, and/or someone with experience of the evolution of soft-sediment coasts. The successful applicant is likely to be someone with some understanding of these fields.
The candidate will be supervised by Prof Patrick Nunn (Quaternary geology, coastal geography, oral history) at the University of the Sunshine Coast (Queensland, Australia) and will join a multi-disciplinary, international team led by Professor Patrick Hesp (coastal & aeolian geomorphology) and including Dr Graziela Miot da Silva (marine geology; oceanography), Prof Colin Murray-Wallace (Quaternary geology), Dr Tora Tamura (geology, dating), Prof Sergio Dillenburg (Quaternary geology), Dr Ian Moffat (geophysics, archaeology), Prof Robert Bourman (coastal geology and geomorphology), Dr Christopher Wilson (archaeology), and Dr Roger Luebbers (coastal archaeology).