Archaeologists have made a significant discovery in Houghton Regis, Bedfordshire, uncovering up to 25 monumental pits from the Mesolithic period.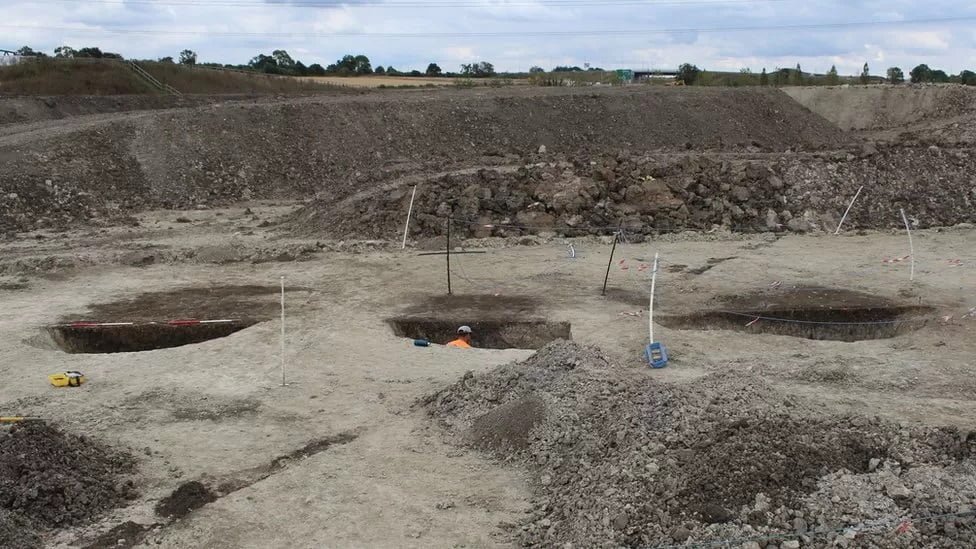 These pits, found on the Linmere housing development site, are believed to be about 8,000 years old based on the identification of animal bones at the bottom of the pits.
The pits are round in shape, with steep sides and a wider base, measuring up to 16 feet in width and 6 feet in depth. The sheer number and vast area covered by these pits make them unique and unparalleled in England and Wales.
According to Professor Joshua Pollard from Southampton University, the Linmere pits are exceptional due to their quantity and extent, setting them apart from other enigmatic pits found across Britain, including those at Stonehenge.
The significance of these pits lies in their arrangement in alignments and clusters around former stream channels, suggesting a potential spiritual or ceremonial purpose. Radiocarbon dating has revealed that the pits date back to approximately 7,700 to 8,500 years ago.
The excavation work, conducted by Albion Archaeology and the Museum of London Archaeology (MOLA), has shed light on the lives of Mesolithic hunter-gatherer communities.
Animal bones, including those of aurochs, an extinct species of wild cattle, have been discovered in several pits, indicating evidence of feasting and providing crucial insights into the diet and subsistence practices of these ancient people.
The purpose of these pits remains a subject of speculation. While theories of hunting or food storage have been put forth, their shape and size make these explanations less likely.
The pits' alignment in straight lines, some spanning up to 500 meters, and their proximity to water sources suggest a potential spiritual or symbolic significance. The effort required to construct such large pits would have been remarkable for the nomadic Mesolithic communities of the time.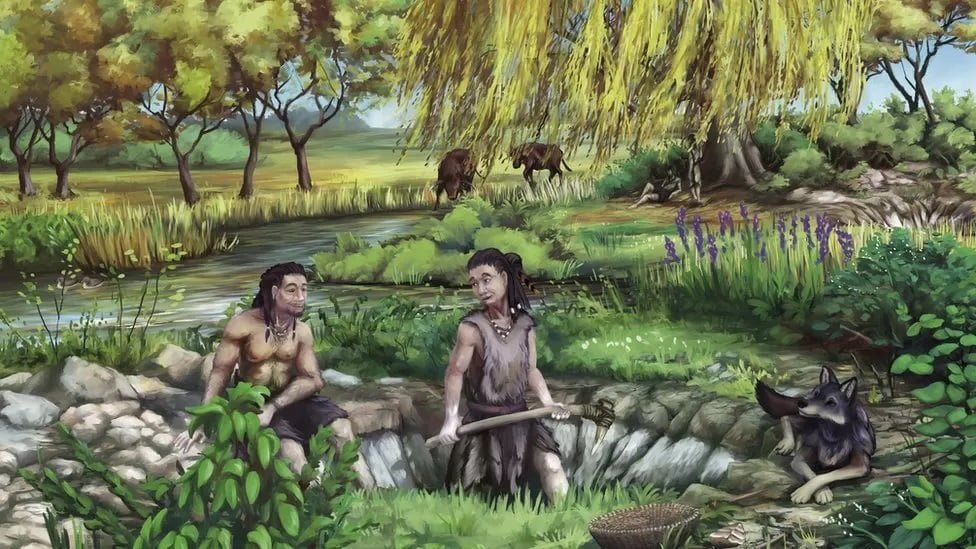 The significance of this discovery extends beyond its rarity. It offers a unique opportunity to gain a deeper understanding of the Mesolithic period in the UK, which is often characterized by limited evidence, such as flint tools and sporadic animal remains.
Archaeologists plan to further analyze the pits and their contents, including pollen samples, to unravel more information about the purpose and significance of the site. Investigations will also explore potential alignments with celestial events like the solstice.