Archaeological works in the area of the former Warsaw Ghetto in Poland have unearthed a completely preserved workshop that played a crucial role in the lives of its inhabitants during World War II.
The Warsaw Ghetto, the largest of the Nazi ghettos, held up to 460,000 Jews in a confined 3.4 km2 space and bore witness to significant historical events.
The discovery was made during excavations at present-day Anielewicza Street, which was once called Gesia Street and situated south of the Jewish cemetery in Okopowa.
Researchers came across a workshop that specialized in producing cutlery, decorations, and emblems for the residents of the district, both before and during the Holocaust. The significance of this find lies in its near-complete preservation, with the wooden floor and machine bases remaining intact.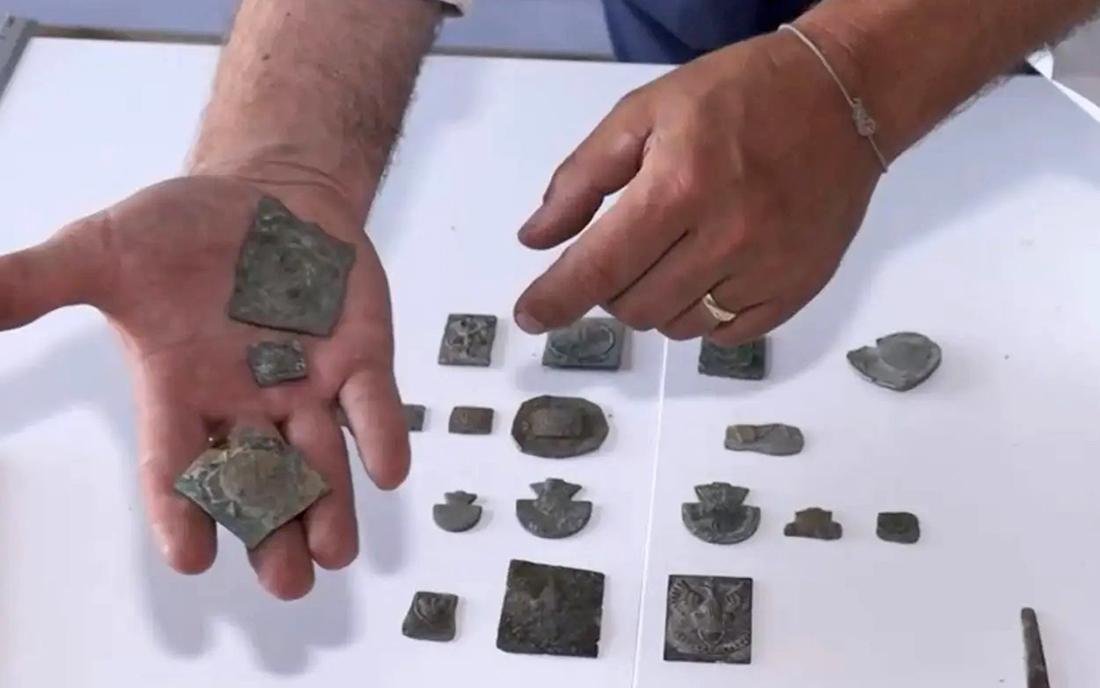 Archaeologist Michał Grabowski, who was involved in the excavations, expressed the uniqueness of the discovery: "This discovery is unique because the workshop is almost completely preserved. The wooden floor and the bases of the machines have been preserved."
Among the cutlery, some were found adorned with the image of the German eagle, indicating its usage during the war.
The workshop's historical importance extends beyond its role in producing household items. Grabowski revealed that they also found badges from the Jewish organization "Dror," which operated in Poland and helped prepare young people for emigration to Palestine. Members of "Dror" actively participated in the resistance movement and played a significant role in the Warsaw Ghetto Uprising—an iconic event during World War II.
Several other artifacts were also found hidden beneath the workshop's floorboards. Among them were pre-war Makówki sweets, fragments of an employee badge from the Fiat factory opened in 1935, and a piece of a book, offering further insights into the lives of the ghetto's inhabitants.
The conservation process for the workshop site will take approximately six months. Magdalena Kruszewska-Polyak, a specialist from the Warsaw Ghetto Museum, emphasized the importance of preserving the historical site and using the elements found in their permanent exhibition.
The conservation efforts aim to honor the memories of those who endured the hardships of the ghetto and ensure that their stories are shared with future generations.
The discovery in the Warsaw Ghetto highlights the enduring importance of archaeological research in shedding light on historical events and preserving the memory of significant periods in human history. This find is just one piece of the puzzle, as the vast size of the ghetto indicates the potential for further discoveries in the future.
The discovery of the preserved workshop in the former Warsaw Ghetto provides a poignant connection to the past, shedding light on the experiences of those who lived in this tragic period of history.