Archaeological endeavors on the picturesque Croatian island of Hvar have unveiled remarkable remnants of the Roman era, shedding light on the island's rich history.
Among the remarkable discoveries is an exquisite mosaic dating back to the 2nd century CE, re-excavated in the heart of Stari Grad (Old Town). This mosaic, once concealed beneath a narrow street, was part of a luxurious Roman villa Urbana. Its geometric and floral motifs showcase superior craftsmanship.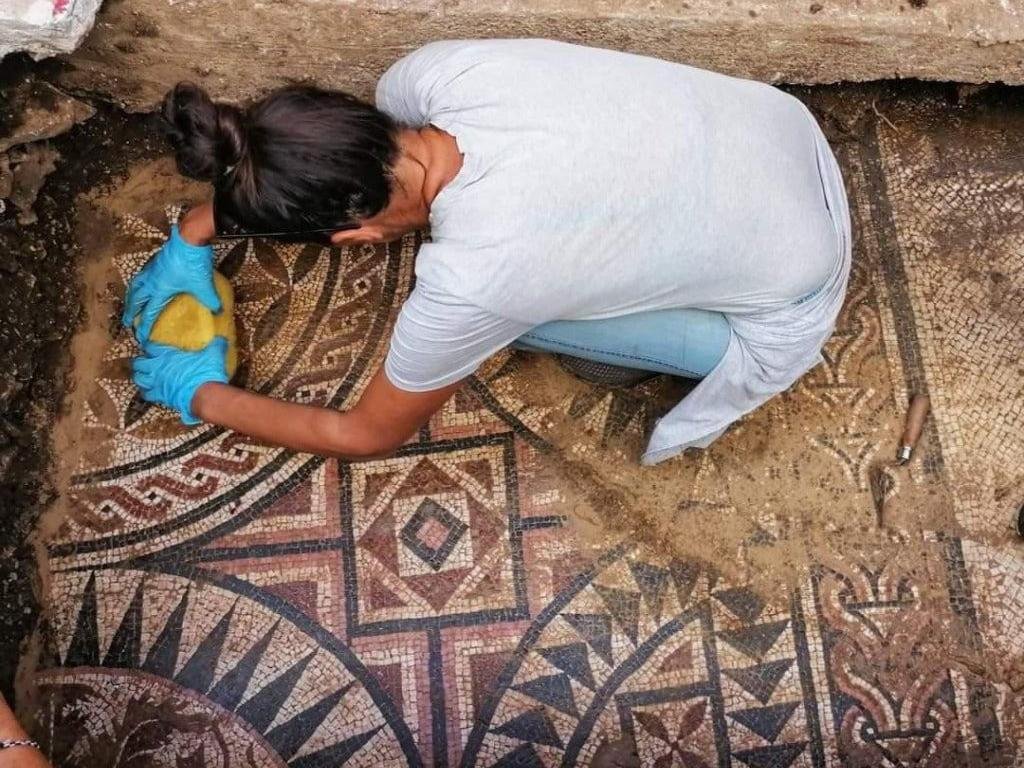 These revelations come as the result of a collaborative effort between various Croatian scientific and cultural institutions. The recent resurgence of archeological activity follows a legacy of exploration in the region, given that Stari Grad itself is one of Europe's oldest towns, tracing its history back over 2,400 years. The ancient settlement of Pharos, founded in 384 BCE by Greek settlers, forms the foundation of present-day Stari Grad.
Among the groundbreaking discoveries is a Roman mosaic found beneath Sridnja Kola (Middle Street) in Stari Grad. The mosaic's vivid colors and intricate patterns date it to the 2nd century CE, belonging to a luxurious Roman villa within the ancient village.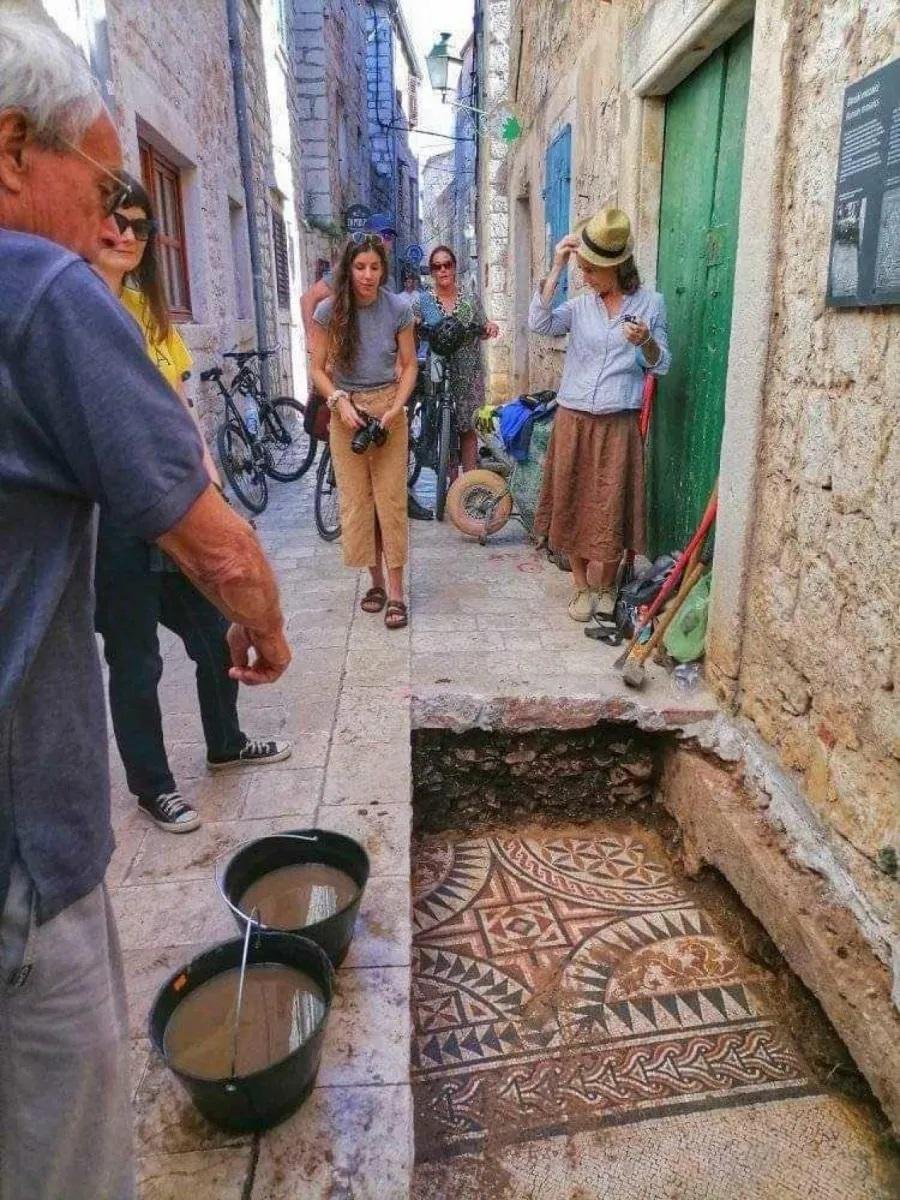 The findings highlight the island's significant role during the Roman occupation, spanning several centuries until the collapse of the Western Roman Empire in the 5th century CE.
Marina Ugarković, a research associate at the Institute of Archeology and leader of the "AdriaCos" project said: "The research is taking place at sites that hide significant archaeological remains of the Greek Pharos and the Roman Faria, to get better insight into the degree of their preservation and distribution and new contextual data on the rich past of Stari Grad."
The excavations, led by the Croatian Institute of Archaeology and the Stari Grad Museum, aim to delve deeper into the past of Stari Grad. The mosaic was initially unearthed in 1923 during canal construction for rainwater drainage, only to be concealed again due to the fear of water damage. The recent renewed exploration aims to preserve this invaluable piece of history for future generations.
The research strives to understand the villa's purpose and the lives of those who built and inhabited it. While some suggest relocating the mosaic to the Stari Grad Museum for conservation and exhibition, discussions are ongoing to determine the most appropriate course of action.
The mosaic's re-emergence is part of a broader narrative of Hvar's enduring historical significance. The island has been known by various names, each reflecting its diverse heritage and encounters with different cultures.