A recent academic study provides a comprehensive insight into the maritime traditions of East Africa, showcasing both the evolution of boatbuilding techniques and the enduring use of wooden vessels by local fishers.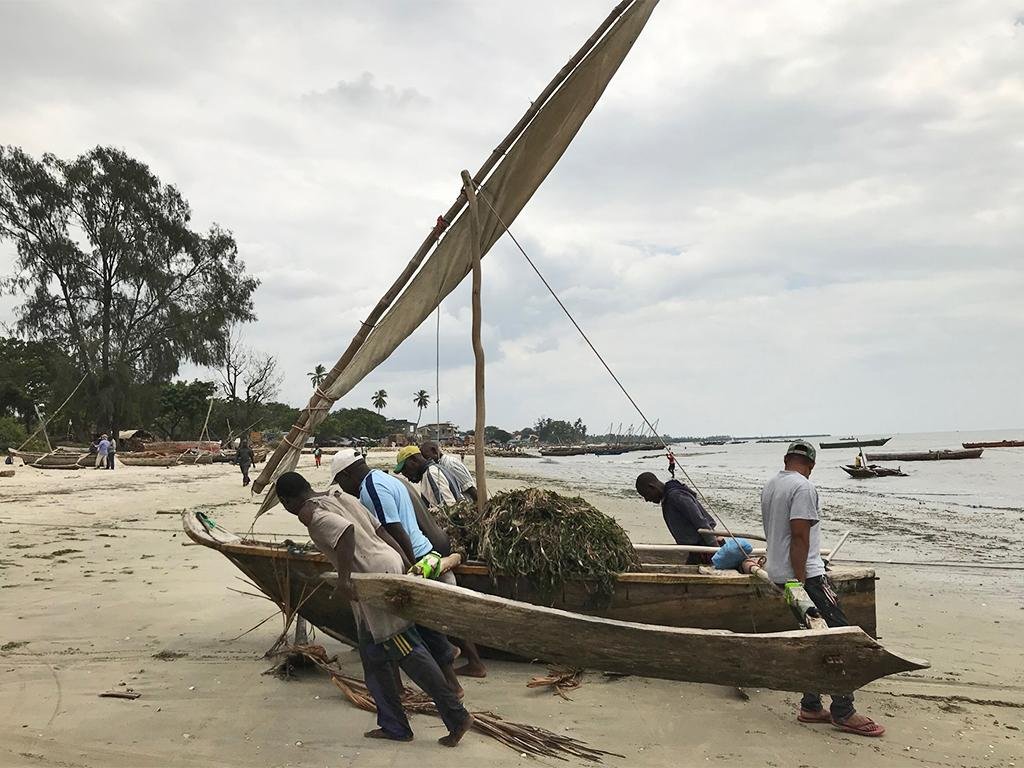 Researchers employed photogrammetry technology to document watercraft in the Zanzibar Channel, a vital resource for the region's livelihoods. While large local vessels like the mtepe, dau la mtepe, and jahazis have diminished due to modern transport infrastructure, shifts in the mangrove-pole trade, and changes in the broader Indian Ocean's political economy, smaller fishing vessels continue to ply the Zanzibar Channel.
These small-scale artisanal fishing boats are thriving, primarily driven by population growth, leading to declining stocks and rising catch rates in inshore waters.
The study, conducted in 2018 on Unguja, the primary island of the Zanzibar archipelago, and in 2019–2020 in Bagamoyo, mainland Tanzania, highlights the diversity of wooden fishing and cargo-carrying watercraft in the region.
The research contradicts earlier predictions of a decline and disappearance of wooden watercraft in East Africa. The large ocean-going vessels of the monsoon trade have been absent for over half a century.
Local fishers use vessels like the ngalawa for various types of net and line fishing depending on the season and the size of the fish. For instance, during the prawn season, they utilize the ngalawa to access estuarine shallows, where they catch small prawns using fine hand-held nets.
The mashua ndogo, a relatively rare vessel, requires specific skills in joining logs and is more expensive to make than other dugouts due to the size of trees needed. Meanwhile, the boti la mtando, ngwanda, and diminutive dingi represent innovations in boatbuilding and fishing methods, incorporating outboard engines and portable electric generators for new techniques such as seine-netting, purse-seine netting, and the use of artificial light to attract fish at night.
However, the introduction of such equipment has raised concerns among fishers and regulators about its impact on fish-stock conservation and potential conflicts. The fate of these wooden watercraft depends on various factors, including national forestry management policies, timber prices, the competitiveness of fiberglass and metal boats, regional fish stock management, and alternative livelihood opportunities for the younger generation.
The research, conducted by John P. Cooper and Alessandro Ghidoni from the University of Exeter, Lucy Blue from the University of Southampton, and Elgidius B. Ichumbaki from the University of Dar Es Salaam, was published in the International Journal of Nautical Archaeology.
Dr. Cooper emphasized that the vessels' future depends on factors like forestry management policies, timber prices, competition from fiberglass and metal boats, regional fish stock management, and alternative livelihood opportunities for the younger generation.
More information: John P. Cooper et al, (2022). Contemporary Wooden Watercraft of the Zanzibar Channel, Tanzania: Type and Technology, Continuity and Innovation, International Journal of Nautical Archaeology. DOI: 10.1080/10572414.2021.2015913