The University of the Witwatersrand (Wits) in Johannesburg houses a highly secure fossil vault where five out of the ten identified partial skeletons of early hominins, our human ancestors, are stored.
One of the most significant specimens, known as Little Foot, belonging to the Australopithecus prometheus species, is prominently displayed in a glass case on blue velvet at the center of the vault.
Meanwhile, in Pretoria, at the Ditsong National Museum of Natural History, the cranium of Mrs Ples, a representative of the Australopithecus africanus species and a cousin to prometheus, is showcased.
Mrs Ples is one of the most famous hominin fossils ever discovered. The application of a complex dating method called cosmogenic nuclide dating has challenged previous estimations, leading to a revision of an important chapter in the narrative of human evolution.
The initial version of this chapter commenced on April 18th, 1947, which marked the discovery of Mrs Ples. Robert Broom, a paleontologist at the Transvaal Museum (now known as the Ditsong National Museum of Natural History), along with his colleague John Robinson, used dynamite to break apart a deposit of cave breccia.
This rock type had formed from sediment that had accumulated in a series of limestone caverns near Johannesburg, known as Sterkfontein.
As the dust settled, Broom noticed several fossils amidst the debris. When these fragments were assembled, they formed a remarkably intact skull.
Initially, Broom assigned the fossil to its own genus, naming it Plesianthropus. Due to the skull's feminine appearance, he affectionately referred to it as Mrs Ples.
Presently, it is classified as the first discovered adult specimen of Australopithecus, the direct ancestors of Homo, the genus to which modern humans belong.
Using the uranium-thorium dating method, Mrs Ples was previously estimated to be approximately 2.4 million years old, with a margin of error of a few hundred thousand years.
However, this timeline has been challenged by cosmogenic nuclide dating, resulting in a significant revision. The new findings suggest that Mrs Ples, along with numerous other fossils from Sterkfontein, is more than 1 million years older than previously believed.
Researchers have identified six distinct layers of breccia, known as "geological members," at Sterkfontein. Members 1, 2, and 3 remain deep within the caves, while Members 4, 5, and 6 have been exposed above floor.
Over the past 75 years, excavations at Members 2, 4, and 5 have yielded nearly 1,000 early hominin fossils, although many of them are fragmentary.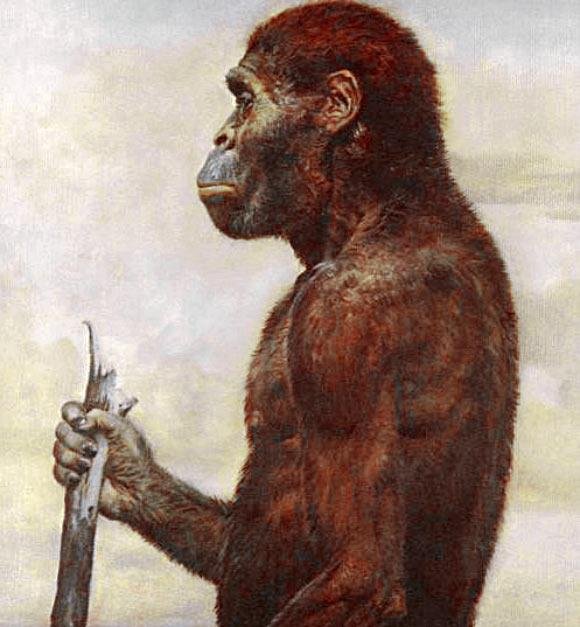 This collection represents over a third of all hominin fossils discovered thus far and establishes Sterkfontein as the most abundant site of its kind worldwide.
Mrs Ples was initially excavated from Member 4, which is the primary source of nearly all Australopithecus fossils found in Sterkfontein.
The sole exception is Little Foot, which was recovered from Member 2 in 1994 by Ronald Clarke, a paleontologist at Wits University.
However, determining the ages of Member 2 and Member 4 has proven to be exceptionally challenging. Traditional methods of dating hominin fossils rely on dating layers of volcanic ash above and below the strata where the fossils were discovered.
This is feasible in volcanic-rich regions like Kenya, Tanzania, and Ethiopia, which are the primary sources of hominin fossils. However, mainland South Africa has a minimal volcanic activity, making it one of the least volcanically active areas on the planet.
As a result, researchers have had to develop new dating techniques suitable for the geological conditions in South Africa. The aim was to devise alternative methods that could accurately determine the ages of the fossil-bearing strata.
---
In the past, uranium-thorium dating was considered the most reliable method. In limestone caves, water gradually dissolves calcium carbonate and then deposits it. This process leads to the formation of stalactites and stalagmites when the water drips from the cave ceiling. When the water seeps into cracks and cavities, such as those found in breccias, it creates flowstones.
The ages of these flowstones can be determined by analyzing the ratio of uranium and thorium, which are radioactive elements present within them. Flowstones in Member 4 and Member 2 have been dated to a similar range, between 2.1 million and 2.5 million years ago.
While this evidence may seem compelling, Darryl Granger, a geologist from Purdue University, cautions that geology is often more complex. The issue with relying solely on flowstones is that they can be younger than the surrounding rock.
It is possible for a flowstone to form in a crack that developed millions of years after the surrounding rock, for example. This is precisely what Dr. Granger and his colleagues, including Dr. Clarke, argue happened at Members 2 and 4 in Sterkfontein.
To investigate this hypothesis, they promptly conducted cosmogenic nuclide dating on the cave breccias found in Members 2 and 4, a method in which Dr. Granger played a role in developing.
The Earth's surface is constantly bombarded by cosmic rays, which are particles, primarily protons, originating from outer space and traveling at nearly the speed of light. Dr. Granger explains that when cosmic rays penetrate objects, they initiate nuclear reactions, resulting in the creation of cosmogenic nuclides.
These nuclides are often radioactive and decay over time. When an object that contributes to breccia formation falls into a cave, it becomes shielded from cosmic rays, and the gradual decay of the existing cosmogenic nuclides within it can be utilized to determine the approximate time when the object fell into the cave.
In 2015, utilizing this approach, Dr. Granger and his colleagues made a significant discovery regarding the breccia in Member 2. They determined that it is 3.7 million years old, which is 1.5 million years older than the previous estimation.
While acknowledging the importance of this finding, Dr. Granger highlights that Little Foot represents just one specimen. Consequently, the team redirected their efforts towards Member 4, which has yielded numerous fossils.
After years of dedicated work, the team published new dates for Member 4 in June in the Proceedings of the National Academy of Sciences. They now estimate that the breccia in Member 4 formed between 3.4 million and 3.6 million years ago, surpassing the previous belief by over 1 million years.
The discovery that two species of Australopithecus coexisted at Sterkfontein prior to 3 million years ago raises questions about the origins of Homo and its related genus Paranthropus, a group of hominins with less intelligence but more robust upright stature.
This also positions South Africa as a compelling contender once again for being the original birthplace of humanity.
This prospect is particularly encouraging for scientists engaged in research at the Cradle of Humankind site, where numerous unexplored caves await investigation.
Dr. Granger expresses that these new dates from Sterkfontein bring complexity to our understanding of early human evolution, but the resulting uncertainty is an exciting prospect. The upcoming decade promises to be a captivating period of study and exploration in this field.