Archaeologists have discovered 24 wonderfully preserved bronze statues in Tuscany thought to date back to ancient Roman times.
The statues were unearthed under the muddy ruins of an ancient bathhouse in San Casciano dei Bagni, a hilltop town in the Siena province known for its thermal baths located about 160 km (100 miles) north of Rome.
The figures depicting Hygieia, Apollo, and other Greco-Roman gods date from the 2nd century BC to the 1st century AD. According to the Italian culture ministry, the era marked a period of "great transformation in ancient Tuscany" as the region transitioned from Etruscan to Roman rule.
This makes them the "most significant bronzes ever produced in the history of the Mediterranean," said Massimo Osanna, Director General of Museums in Italy. The art pieces have been described as "the most significant find of its kind in 50 years" by experts.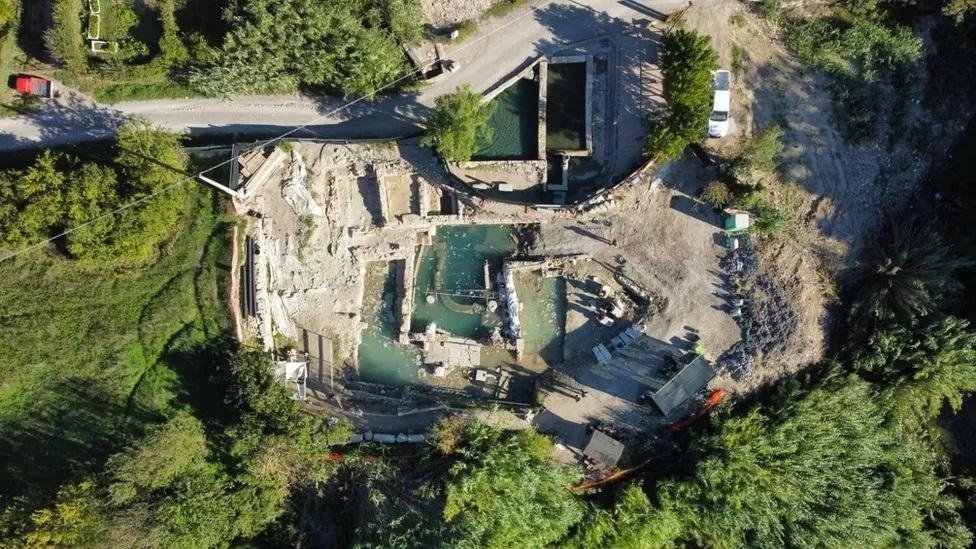 Many of those discovered were surrounded with religious items, such as healing figures molded in gold and silver. There were also 6,000 bronze, silver, and gold coins among the many. The current theory is that they most likely served a religious function particular to the bathhouse until they were buried.
The dig's leader, Jacopo Tabolli, an assistant professor at Siena's University for Foreigners, believed that the statues had been immersed in thermal bath as part of a rite. "You give to the water because you hope that the water gives something back to you," he remarked.
The statues date back to a time of great upheaval in Tuscan history, when the transition from Etruscan to Roman rule was taking place, through hard-fought battles over towns such as this one. After the Romans won, they launched a concerted campaign to redefine and minimize Etruscan culture, burying or destroying historical items.
"This discovery rewrites the history of ancient art," Tabolli adds. "Here, Etruscans and Romans prayed together."
The statues will be taken to a restoration laboratory in nearby Grosseto before being put on display in a new museum in San Casciano.