Archaeologists from Arkeologerna discovered a sword from the Kalmar War between Sweden and Denmark-Norway. They discovered this "rare" battle-sword while excavating a 400-year-old cellar floor.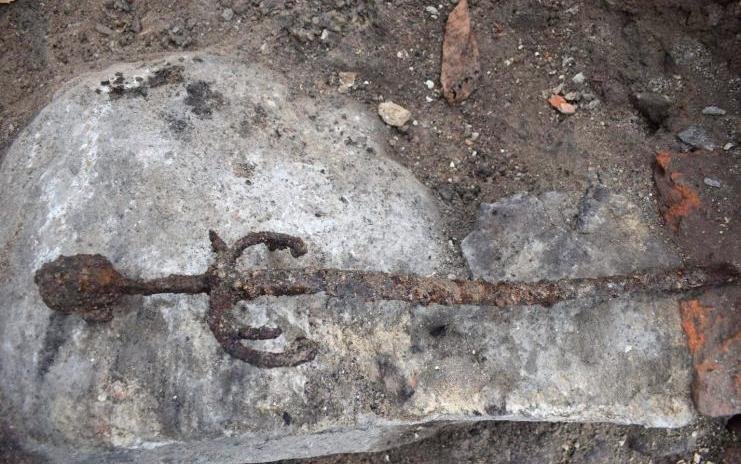 They were digging at the intersection of the Kungsgatan and Västerlnggatan roads in Kalmar, Sweden, on the Baltic Sea coast, and discovered a cellar floor that was part of a medieval farm owned by "Gotskalk Hulskede in 1368 CE."
Although the property is mentioned in other sources as early as 1483, it appears to have been destroyed during the Kalmar War in the summer of 1611.
The floor of the cellar was covered with broken brick, stone and wood (that are believed to be from the upper floors of the buildings) as well as two heavily fire-damaged hand grinders and a pile of burnt grains, according to Heritage Daily. The sword was discovered while they were removing collapsed roofing material.
The Kalmar War (1611-1613) was a war/conflict between Denmark and Sweden for control of the northern Norwegian coast and hinterland that resulted in Sweden's acceptance of Denmark-Norway's sovereignty over the area.
Despite the fact that the Danes took the city, they were unable to completely subdue the Swedish forces, resulting in the signing of the Peace of Knäred in January 1613.
"At the time of the Kalmar War, the European armies were at a turning point – the military revolution – where new tactics and weapon systems were being tested. This find fits well into the arsenal of the time," Arkeologerna said in a statement.