Archaeologists excavating a 2,700-year-old settlement in Salamanca, Spain, have discovered an artifact believed to be used for a depiction of an ancient Egyptian goddess.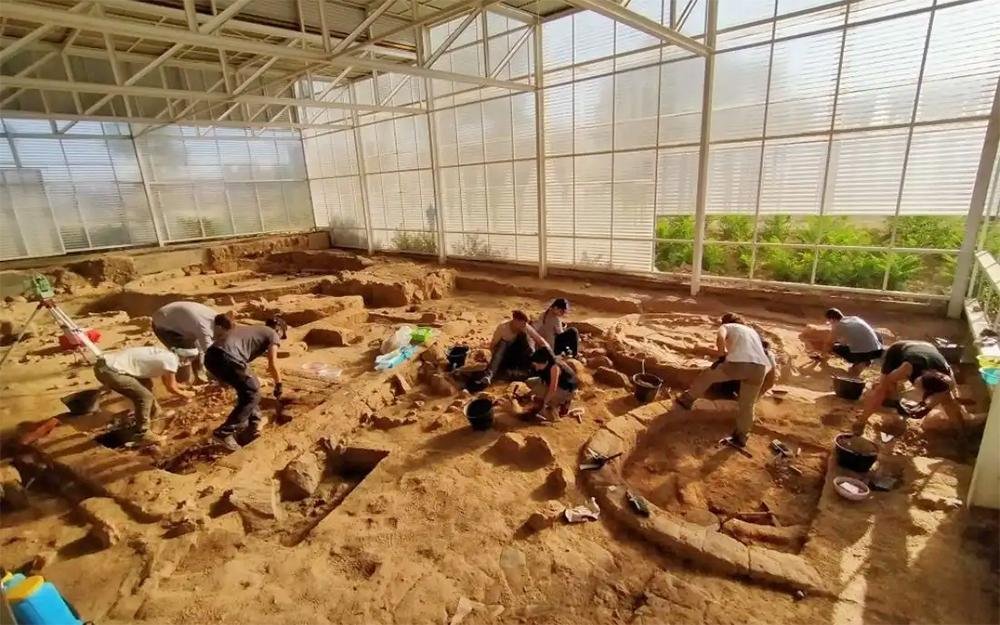 The team was excavating on the Cerro de San Vicente, one of Salamanca's three hills where the walled Iron Age settlement was discovered in 1990.
The latest excavation, led by Antonio Blanco and Juan Jes Padilla of the University of Salamanca, unearthed amulets and painted ceramics with Egyptian or other eastern Mediterranean motifs.
The ceramics are part of a glazed ceramic inlay with gold leaf. This type of fragment was commonly laid on flat surfaces in ancient Egypt to construct images of deities.
The inlay fragment, according to researchers, is part of a larger image of the goddess Hathor. The fragment is about five centimetres long and depicts the bottom section of the goddess's hair with her curls clearly visible.
The goddess Hathor was worshiped as the Egyptian sun god Ra's daughter and the consort or mother of Horus, a falcon-headed deity, both of whom were associated with kingship, and thus she was the symbolic mother of their earthly representatives, the pharaohs.
Archaeologists discovered ceramics that had been deliberately placed within the walls of a rectangular hall. They were placed among the adobe blocks and mud grout, along with a shark's tooth, necklace beads, and a fragment of an amphora with Egyptian blue floral designs.
"Each piece was shaped to fit perfectly into its support base. Then, with a kind of resin or adhesive, they were glued into place. We are currently analysing the piece in our laboratory to see if there are any traces of this glue still on the inner surface, to determine what kind of resin was used." padilla told El Pais.
It's unclear how an image of Hathor found at an Iron Age site in Spain. The team believes that the artifact was sent by a Phoenician delegation as a gift or to trade. but it is also possible that the people of the settlements adopted the rites and iconography of far-reaching eastern Mediterranean cultures.