During excavations in ancient Maxula, archaeologists from the National Heritage Institute (INP) have found several Roman cisterns, Heritage Daily reported.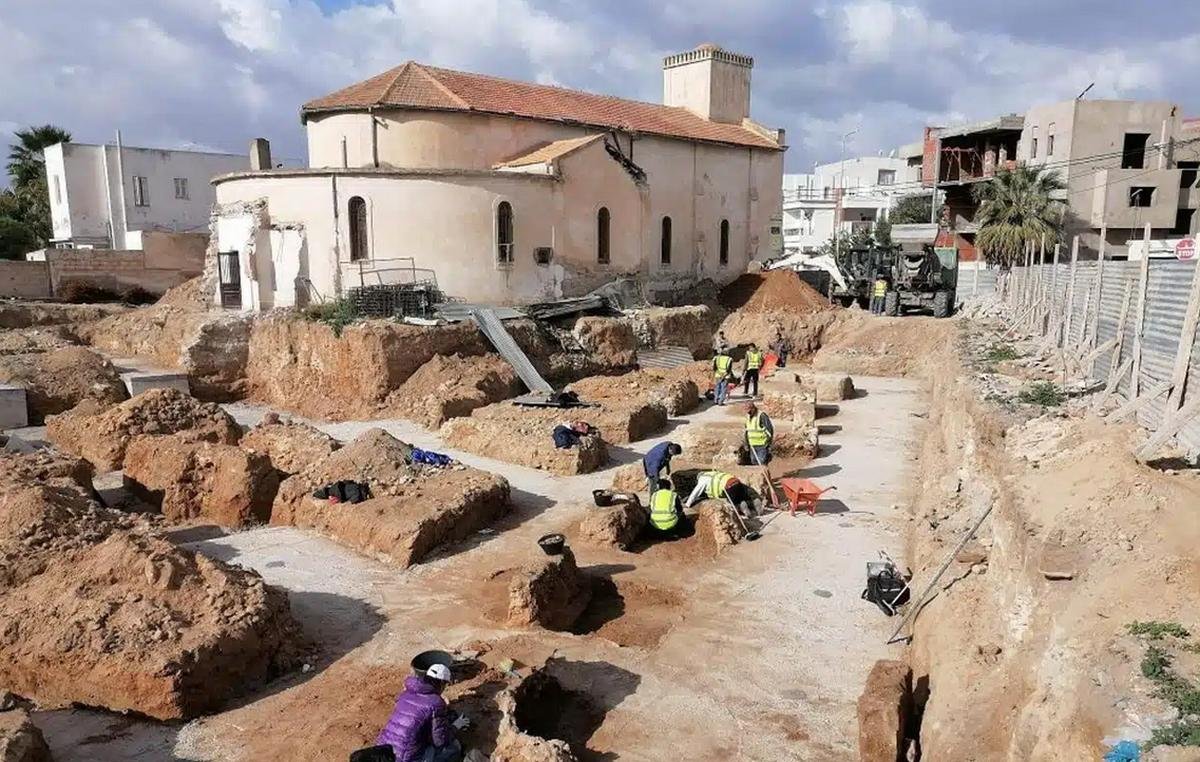 According to the National Heritage Institute (INP), excavations conducted out as part of the project to turn the Maxua-Radès church (Ben Arous governorate) into a cultural center resulted in the finding of archaeological remnants of several Roman cisterns dating back to the ancient Roman city "Maxula."
The excavation was carried out by an INP team led by researcher Nizar Ben Slimane and heritage curators Lassaad Zamzmi and Amina Ferjani, the same source added.
Maxula was an ancient Roman colony located near the current harbour city of Radès, in Tunisia's Ben Arous Governorate.
Radès derives its present name from the Latin expression "Maxula per races" (Maxula by the ferries), Maxula being the original Libyco-Berber name of the settlement, which in antiquity was a boat station connecting the terminal of the coastal route with Carthage by sea.
The Maxula-Radès Catholic church was constructed in 1911. It was officially handed over to the Tunisian State in 1964.
Cisterns were used as a waterproof receptacle for holding liquids, mainly water, and were a water management system in dry-land farming villages in Roman times. In arid locations, such ancient cisterns were extremely valuable.