The scientists examined a sediment core from Lake Petén Itzá in Guatemala to understand how the Maya occupation of the Nixtun-Ch'ich' archaeological site impacted the environment.
The core was collected from the western part of the lake, which is near the Nixtun-Ch'ich' site on the Candelaria Peninsula.
Using various methods, including radiocarbon dating, the researchers conducted a thorough paleolimnological investigation of the sediment core.
They discovered changes in organic matter indicators that revealed an undocumented period of aquatic ecosystem alteration during the Maya occupation of Nixtun-Ch'ich', providing more evidence of human-induced environmental changes in the Maya Lowlands.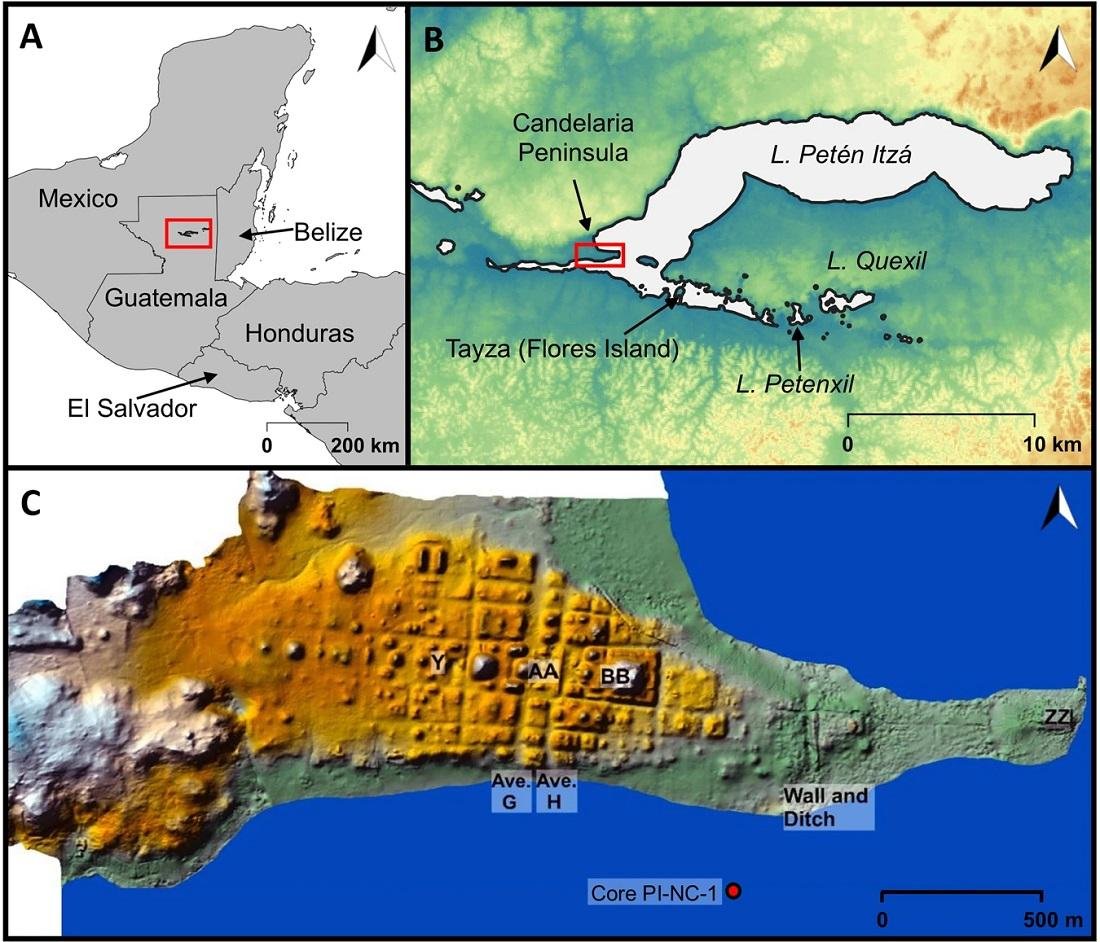 The study, published in Communications Earth & Environment, found that increases in charcoal and fecal stanol concentrations indicate that the Maya settled in the Candelaria Peninsula during the late Early Preclassic period.
The paleolimnological evidence suggests that the ancient Maya transformed terrestrial ecosystems by clearing forests to build large civic-ceremonial centers and expand agriculture.
While the impact of Maya activities on terrestrial environments has been studied, the effects on aquatic ecosystems have received less attention.
More information: Birkett, B.A., Obrist-Farner, J., Rice, P.M. et al. (2023). Preclassic environmental degradation of Lake Petén Itzá, Guatemala, by the early Maya of Nixtun-Ch'ich'. Commun Earth Environ 4, 59. https://doi.org/10.1038/s43247-023-00726-4