Archaeologists have unearthed a fourth decorative lintel at an archaeological site in Nakhon Ratchasima province, as per a report by Bangkok Post. It is believed to be over 1,000 years old.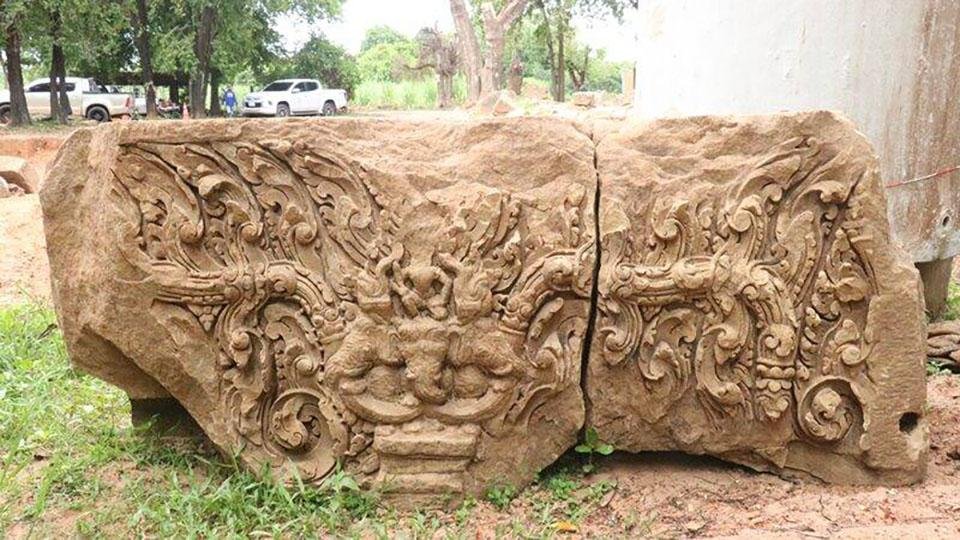 Rakchart Kiriwattanasak, President of Nakhon Ratchasima's Provincial Administrative Organisation Council, revealed the findings at Prasat Ban Bu Yai in the Sung Noen district.
The newly discovered lintel showcases a beautifully carved design depicting the Indian deity Indra riding on the back of the majestic elephant Airavata. These bas-relief lintels were originally positioned above the gate in all four directions.
In addition to the lintels, archaeologists found a remarkably preserved stone-carved Shiva linga, which is now on display at the Phimai National Museum in the province.
Further excavations at the site revealed a stone-carved tympanum portraying an armed hermit known as a rishi, as well as stone pillars adorned with floral patterns and Singha figurines holding garlands.
These architectural elements, created in the Baphuon style of Khmer art, are estimated to be thousands of years old, providing valuable insights into the region's cultural heritage.
Recognizing the historical importance of the site, Rakchart emphasized the need to preserve and develop it as a tourist attraction. The Nakhon Ratchasima Provincial Administrative Organization (PAO) has been urged to allocate a budget for the site's conservation.
However, the final decisions regarding restoration work will be made by the Fine Arts Department to ensure the careful and expert management of these invaluable antiquities.