Archaeologists have made significant discoveries during the excavation of a Roman bathhouse at Carlisle Cricket Club in England. They uncovered over 1,000 artifacts, including two priceless head sculptures of Roman gods.
These sandstone sculptures, believed to date back to around 200 CE, were once part of larger full-figure sculptures that stood around 12-15 feet tall.
According to the archaeological team, these sculptures could potentially represent Emperor Lucius Septimius Severus and his queen Julia Domna from the third century.
The excavation also revealed around 2,000-year-old gems known as intaglios, which likely fell out of rings worn by bathers affected by the steam of the baths.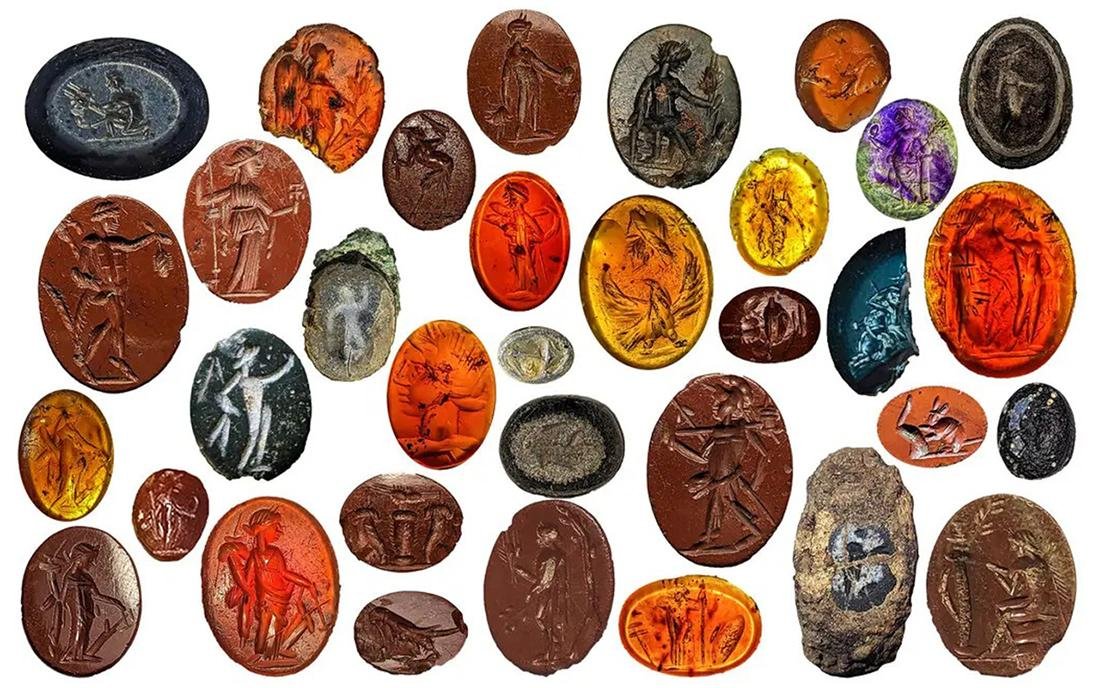 The bathhouse at Carlisle Cricket Club is a site of great historical importance. It was part of the Roman fort of Uxelodunum, also known as Petriana, which was situated near Hadrian's Wall, the northern border of the Roman Empire.
The bathhouse was built around 210 CE and was a colossal structure with walls made of sandstone that were three and a half feet thick. It remained in use until the fifth century and was subsequently rebuilt in timber.
The discovery of the engraved intaglios sheds light on the fashion and adornments of the Roman elite. These semiprecious stones, made from amethyst, jasper, and carnelian, feature intricate engravings of Roman deities such as Apollo, Mars, and Ceres.
The stones were likely lost when they fell out of rings in the pools and saunas and ended up in the stone drains.
The Carlisle gems were found along with more than 700 items, including 105 glass beads, weapons, coins, pottery, clay figures, animal bones, tiles bearing the imperial mark, and approximately 100 hairpins.
The significance of these findings extends beyond the local area, with some artifacts considered to have international importance. The excavation at Carlisle Cricket Club has attracted attention from national and international audiences, highlighting the enthusiasm and generosity of the team, project partners, and local volunteers.
The excavation process has been ongoing since 2017 and has been supported by the government and the National Lottery Heritage Fund.
The artifacts discovered highlight the importance of the bathhouse as a center of leisure and social interaction for the Roman elite. The meticulous work of the archaeologists and volunteers has contributed to a deeper understanding of Roman history and the cultural heritage of the region.