Archaeologists conducting excavations at Milecastle 46, a small fortlet along Hadrian's Wall, have discovered a rare Roman steelyard beam.
The excavation, part of a 5-year project led by the Vindolanda Trust with support from the National Lottery Heritage Fund, aimed to understand the impact of climate change on buried archaeology and explore the rich history of Magna.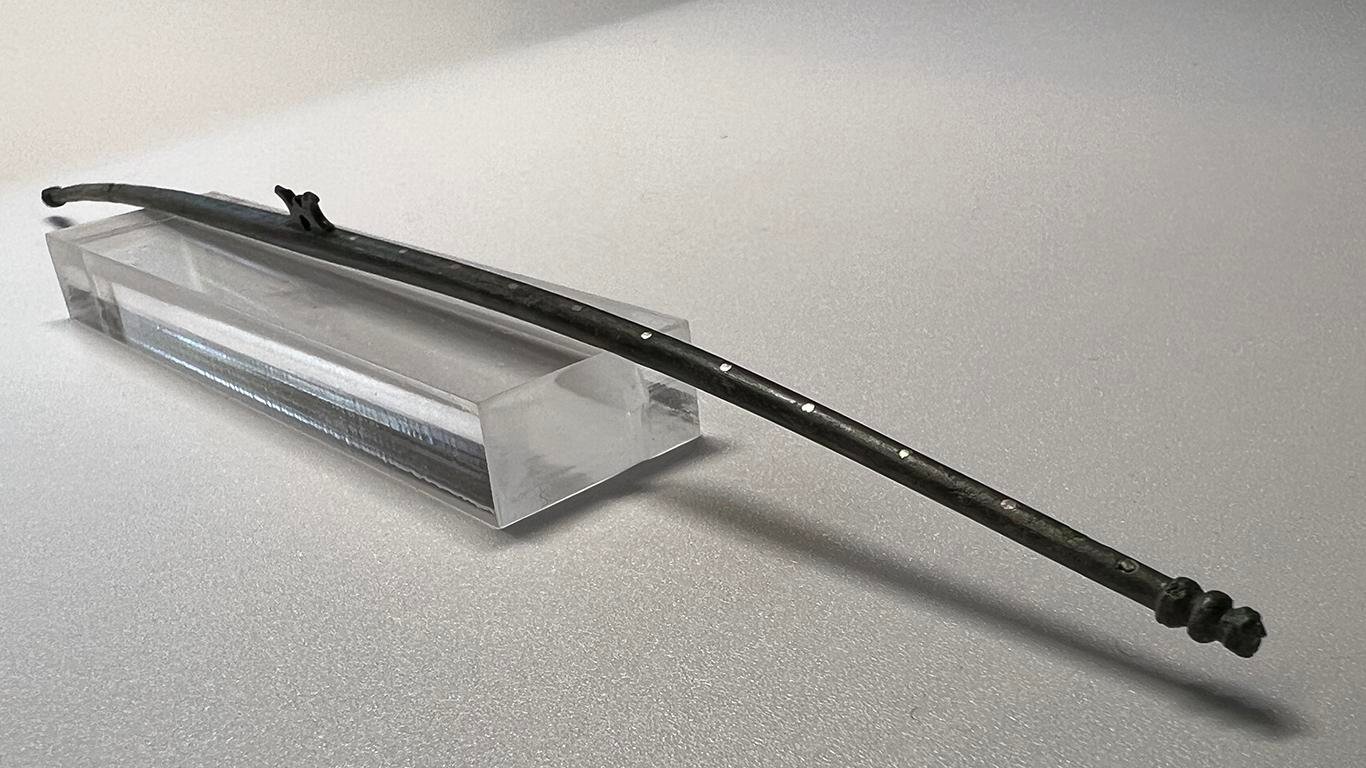 The milecastle, once part of a defensive network along the Roman frontier, is now revealing secrets about the activities that transpired almost 2,000 years ago. The fortlet, once a strategic location, was later robbed of its stones, likely used in the construction of the nearby Thirlwall Castle.
Despite the scarcity of standing remains, the excavation yielded an exceptionally well-preserved copper alloy steelyard beam, measuring 22 centimeters in length.
"This was part of the site we had been working in the week before, but there had been no signs of any artifacts at all in this area," said Rachel Frame, Senior Archaeologist at the Magna site.
"The extremely heavy rain that we had over the weekend helped to wash the last cover of soil from one end of the steelyard beam, revealing just a few centimeters. At first, I thought it could be a large pin or needle, but it became clear as the find continued to be uncovered, and features like the central fulcrum were revealed, that it was something much more special and could tell us a great deal about how the milecastle may have been used."
This delicate and finely crafted beam featured a central fulcrum hole designed for a suspension chain, and on one end, it had a triple bevel design with a suspension hole for a weighing pan. The other end held counterweights, used to balance the beam while weighing goods.
What makes this steelyard unique is the presence of eleven evenly spaced, tiny circular silver inset points, set 10 millimeters apart. These served as markers for moving the measuring weights along the arm, making it a precise instrument.
Archaeologists believe that this portable steelyard, indicative of skilled Roman tax officials, traders, or merchants, was employed to weigh small, high-value items passing through the milecastle at Magna. Trading posts like this played a dual role in taxing goods entering and leaving the borders of the Empire, allowing the Roman army and Emperor to secure their share of the potentially lucrative trade.
Not every milecastle was suitable for this purpose, but Milecastle 46's strategic location at the convergence of three major Roman roads—the Stanegate, the Maiden Way, and the Military Road—made it an ideal site for tax collection and control, with easy access to the northern regions beyond the Wall.
The Vindolanda Charitable Trust plans to display artifacts, including the newly uncovered steelyard beam, at the adjacent Roman Army Museum for public viewing. The current phase of excavation will continue until September 22nd this year.