Archaeologists working in collaboration with the Pompeii Archaeological Park and the Public Prosecutor's Office of Torre Annunziata have uncovered a second slave room in the Villa of Civita Giuliana, referred to as "Room A."
The Villa of Civita Giuliana, is located 600 meters from the ancient Roman city of Pompeii. Utilizing the unique plaster casting technique exclusive to the Pompeii region, the researchers filled the voids left by decomposed organic materials within the layers of volcanic ash that entombed the villa.
Pompeii, along with the neighboring town of Herculaneum, was buried under volcanic ash and pumice during the catastrophic eruption of Mount Vesuvius in CE 79. This eruption unleashed a deadly cloud of super-heated tephra and gases, releasing thermal energy equivalent to 100,000 times that of the atomic bombings of Hiroshima and Nagasaki during World War II.
Inside Room A, the imprint remains of furniture and fabrics were revealed, including the outlines of two beds, one of which had a mattress, and two small cabinets for household goods storage. These poignant findings speak to the meager living conditions of the individuals who likely inhabited this room.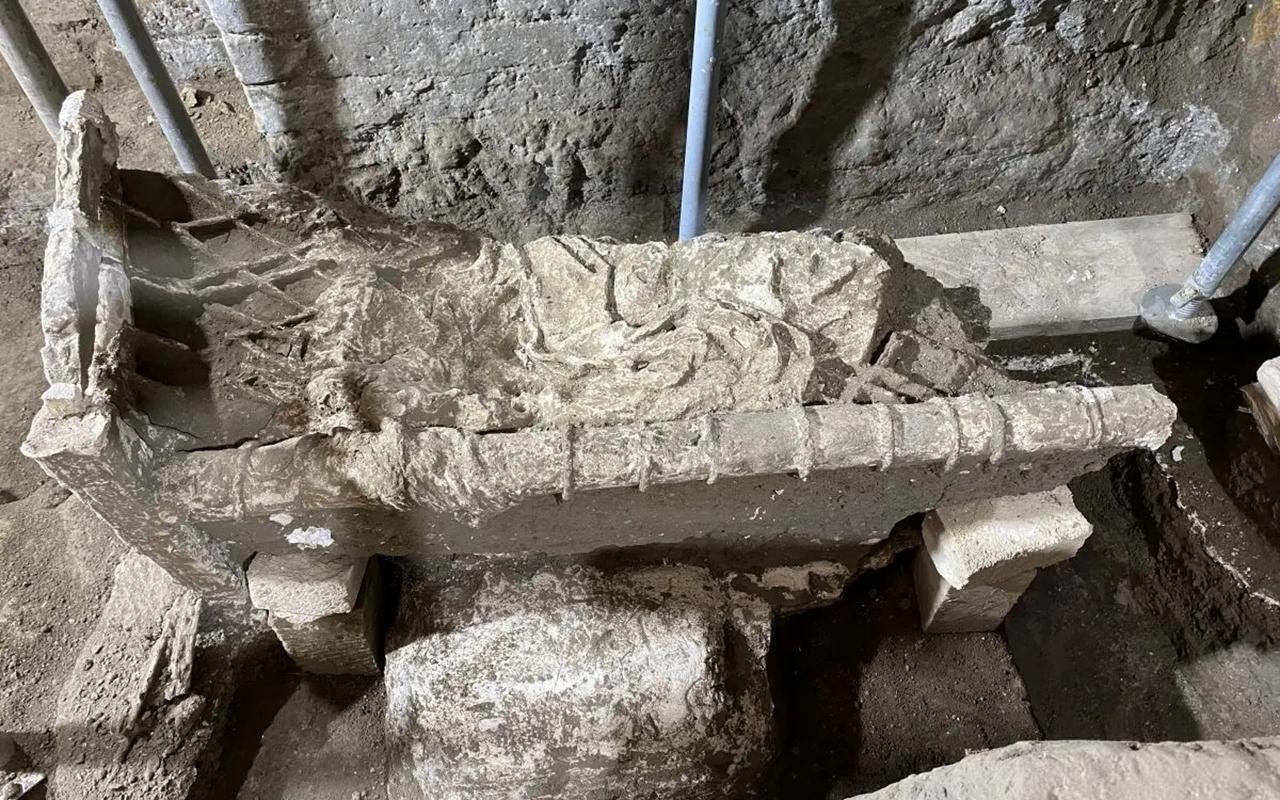 Moreover, the remains of two mice and a rat were discovered within ceramic vessels and amphorae in the room, emphasizing the precarious hygiene and living standards faced by slaves in that era.
Director of the Archaeological Park of Pompeii, Gabriel Zuchtriegel, noted that there were no traces of grates, locks, or chains that might have restrained the room's occupants. Instead, the control over the inhabitants appears to have been exerted through the internal organization of servitude, highlighting the nuanced power dynamics of slavery in ancient Rome.
Excavations at the Villa of Civita Giuliana began in the early 20th century and have experienced a resurgence, particularly since 2017 when authorities became aware of illegal digging and looting at the site.
Recent archaeological activity has been made possible in part by a €105 million EU-funded project aimed at halting years of decay and neglect.
Italian Culture Minister Gennaro Sangiuliano emphasized that the ongoing research and conservation efforts will continue to provide new insights into the material conditions and social organization of the ancient era, opening up new horizons for historical and archaeological studies.