Archaeologists from the University of Oslo's Museum of Cultural History have made a remarkable discovery during road development work south of Lillehammer on the shores of Lake Mjøsa, Norway. They have uncovered a votive gold hoard in the remains of an ancient pagan temple.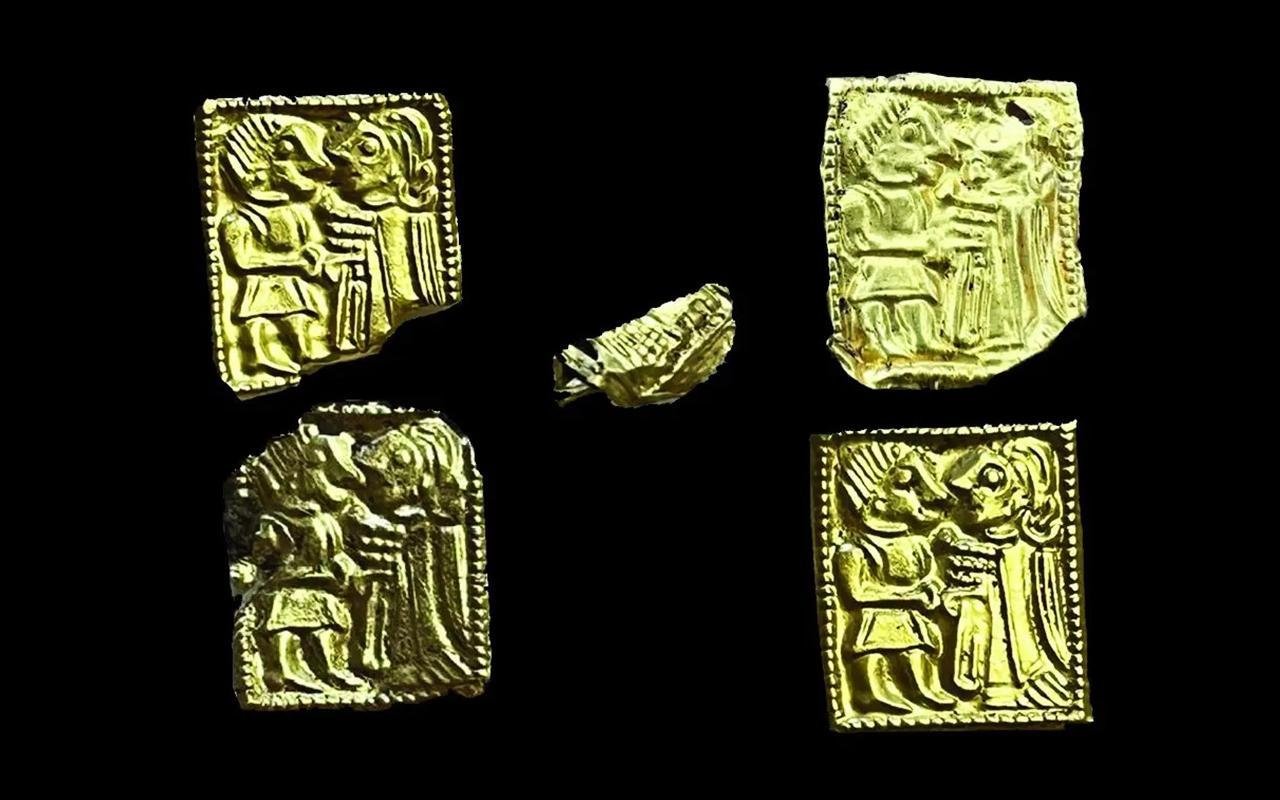 The hoard comprises five small rectangular pieces of sheet gold, each intricately decorated with motifs and stamped imagery depicting both men and women. These remarkable objects were found beneath the structure of the temple, indicating they were ritually placed as votive offerings, potentially as a form of sacrifice or religious act to protect the building before its construction.
Archaeologist Kathrine Stene led the excavation, which took place due to the upgrade of the E6 highway between Mjøsa Bridge and Lillehammer. The pagan temple was initially discovered by chance in 1993. Over the past three decades, similar stamped gold objects have been uncovered in the vicinity, with the recent findings adding to the collection.
The temple, measuring about fifteen meters in length, likely played a crucial role in ritual drinking activities during the Merovingian era, which dates back to CE 550. The temple itself is believed to have stood since around the year 600 and possibly continued to the 11th century. Despite its relatively small size, archaeologists speculate that it served a purely ritualistic function, potentially hosting drinking ceremonies for an elite circle of society.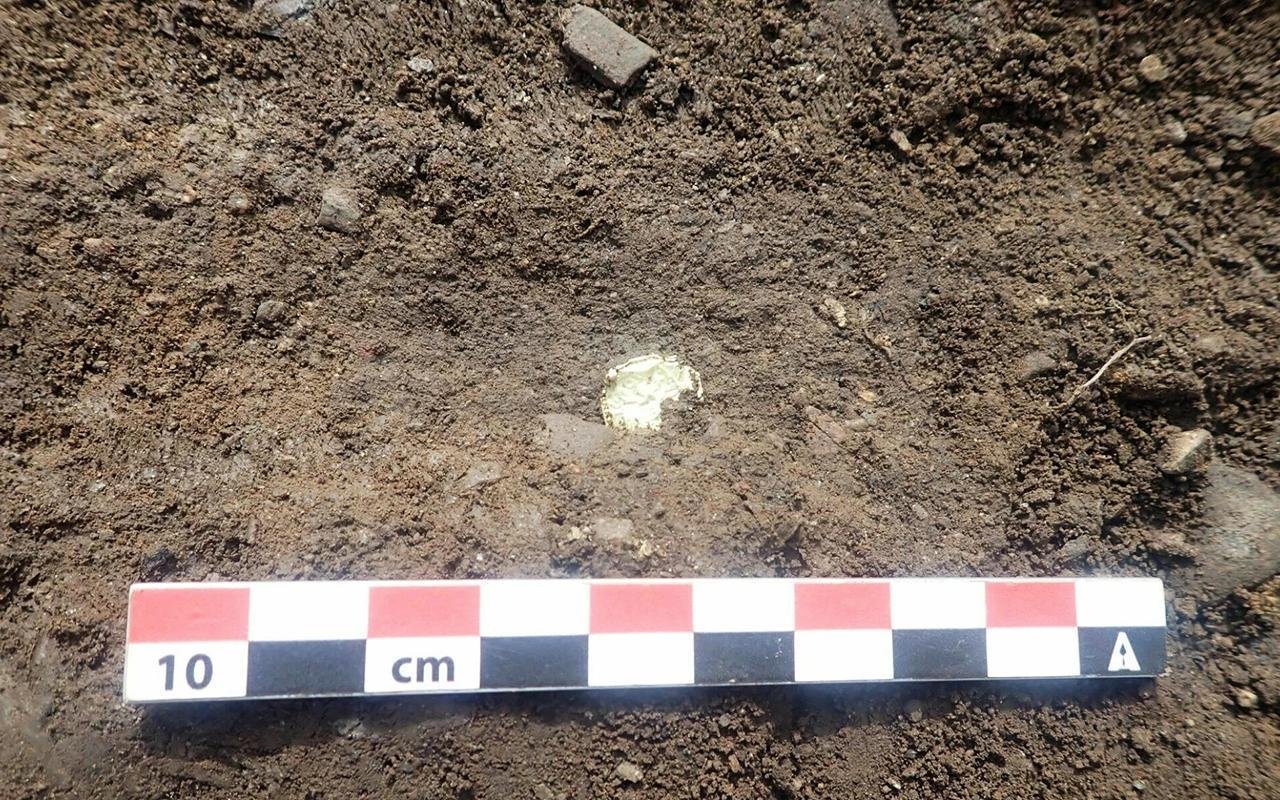 The researchers also suggest that these gold pieces could have served as "temple money" for ritual entry. They might also reflect the hierogamy myth, symbolizing the sacred union between the god Frøy and the jotun daughter Gerd, or have been used in wedding celebrations and fertility rituals.
The archaeologists noted that these gold foil figures were found in their original context, which is a valuable aspect of this discovery. They were strategically placed within the wall runs and adjacent portholes.
"It's extra special that we can link the gold foil figures to the various parts of the building's construction," Stene said.
Archaeologist Nicolai Eckhoff, who was involved in the dig said: "The artifacts can also be interpreted ideologically as representing the mythical ancestors or the descendants of chiefs and first families, and may then have served as an authentication of the ruling families' power-political demands and ruling role."
While Norway is not known for frequent discoveries of gold foil figures, this collection represents the largest found in the country. Nevertheless, archaeologists believe there may be more gold foil figures to be found in various locations. Similar gold foil figures have been found in Sweden and Denmark, further enriching our understanding of ancient Scandinavian culture.