Archaeologists excavating the Acropolis of Elea-Velia in Magna Graecia have unearthed an ancient Greek helmet and inscriptions. This find has been described as the third of its kind at the location, reaffirming the historical and cultural importance of the area.
Elea-Velia, originally known as Hyele, was founded by Greek settlers around 538-535 BCE, situated on the shores of the Tyrrhenian Sea in present-day Salerno, Italy. This city gained renown as a center of intellectual pursuit and philosophy, notably hosting the philosophers Parmenides and Zeno of Elea, both key figures in the Eleatic school of thought.
The excavations at the Acropolis of Elea-Velia, initiated in 2022 and motivated by the discovery of a sanctuary dedicated to the wisdom and warfare goddess Athena, have uncovered a well-preserved Ancient Greek helmet. It is believed that this helmet was likely offered to Athena following the Battle of Alalia, a significant conflict that occurred between Greeks and the allied forces of Etruscans and Carthaginians between 540 BCE and 535 BCE.
Massimo Osanna, the Director of the Museum of Velia and the archaeological park of Paestum and Velia, who has extensive experience in directing excavations at prominent archaeological sites, explained that the structure atop the Acropolis served as a place of sacrifice to Athena after the victorious Battle of Alalia in the Tyrrhenian Sea, near Corsica and Sardinia. The Greek forces emerged triumphant in this naval confrontation, and the ancient helmet's presence suggests its offering to the goddess in the wake of the battle or during turbulent periods of conflict.
The helmet discovered at Elea-Velia represents a remarkable example of Ancient Greek craftsmanship, known for its distinctive design. The ancient Greeks created helmets, with the Corinthian helmet being one of the most recognizable types, characterized by its full-faced design and plume.
These helmets, often made from bronze, provided essential protection for warriors while also allowing for decorative elements that denoted individual rank and city-state affiliations.
The recent discoveries are not limited to the helmet alone. Archaeologists also found the remains of a painted brick wall on the site, which could have served as an early temple dedicated to Athena, a significant deity associated with both war and wisdom. Polygonal blocks, characteristic of ancient Greek architecture and notable at sites like Delphi, were uncovered. Pieces of ceramic vases inscribed with the word "sacred" further emphasize the religious importance of this location.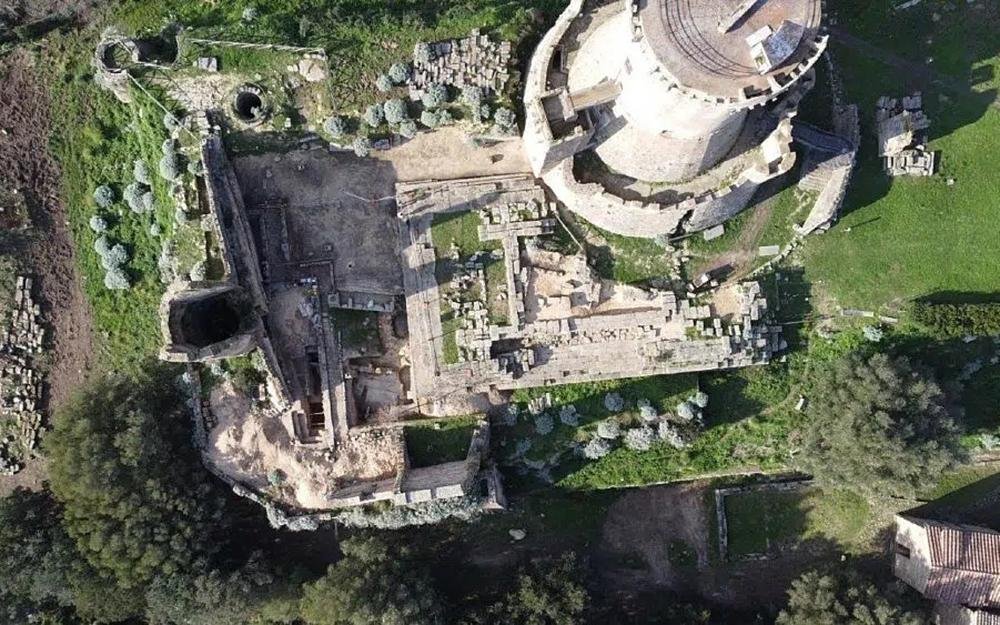 Detailed analysis of the site revealed that the earliest parts of the structure can be traced back to 540-530 BCE, and there are indications of Hellenistic-era remains from 480-450 BCE. The architectural features provide insights into the site's development, spanning from the Bronze Age to the Hellenistic period, making it possible to reconstruct the entire history of the Acropolis.
Massimo Osanna emphasized the importance of continued investment in archaeological research to unearth vital fragments of Mediterranean history.