A 4,000-year-old rock fragment with enigmatic inscriptions, known as the Saint-Belec slab, is emerging as a valuable "treasure map" for archaeologists, helping them uncover ancient sites in northwestern France.
Initially discovered in 1900 by Paul du Châtellier, the slab was forgotten until its rediscovery in 2014. Researchers have been diligently working to understand its markings since then, using it not only to date the slab but also to locate lost monuments.
The Saint-Belec slab, declared as Europe's oldest map in 2021, is guiding a novel approach to archaeology. Traditionally, archaeologists rely on radar equipment, aerial photography, or chance discoveries during construction projects to find ancient sites.
Yvan Pailler, a professor at the University of Western Brittany (UBO), noted, "Using the map to try to find archaeological sites is a great approach. We never work like that." The slab marks an area approximately 30 by 21 kilometers (18.64 by 13.05 miles), and the extensive survey and cross-referencing process may take up to 15 years.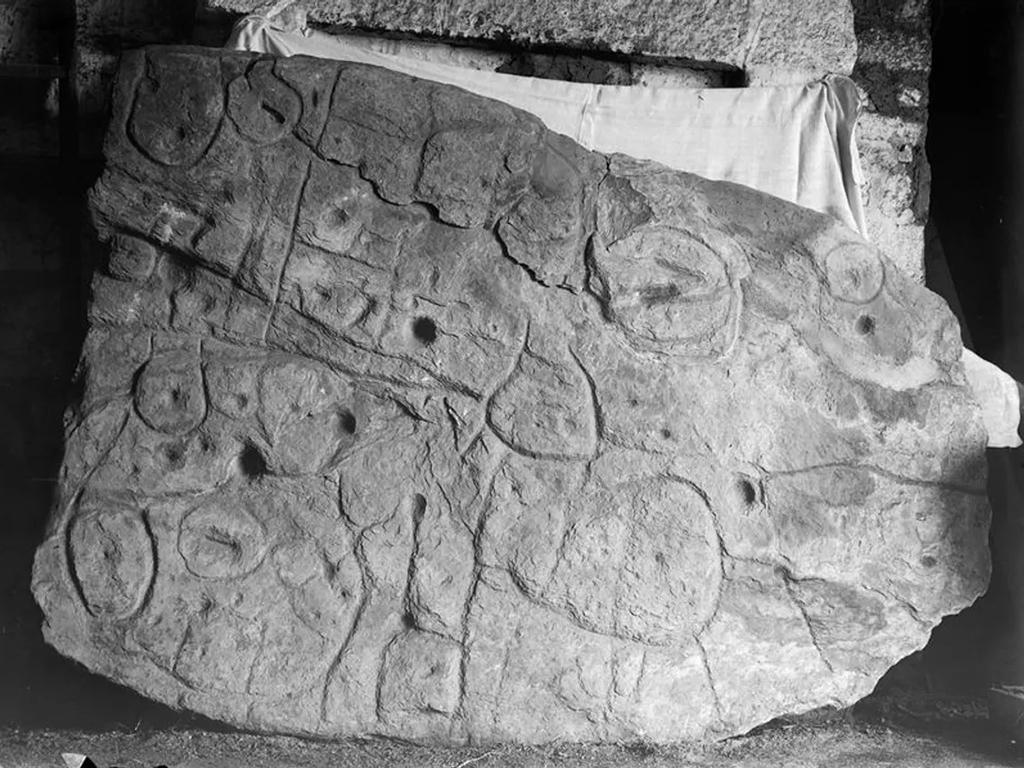 The purpose of creating this map remains a mystery, but one theory suggests that it may have been a cadastral plan for territorial management and land control. This theory ties it to the development of field systems in Brittany at the time and the distribution of elite graves, which were closely linked to soil fertility.
The discovery of this slab suggests the appearance of a new form of land tenure and territorial organization.
During recent weeks, researchers have returned to the original discovery site where they found additional fragments that had broken off the slab in the distant past. These pieces were likely used as a tomb wall. The area covered by the map corresponds to an ancient kingdom, possibly one that collapsed in revolts and rebellions.
Clement Nicolas, from the CNRS research institute, emphasized, "The engraved slab no longer made sense and was doomed by being broken up and used as building material."
In the coarse etchings and lines of the Saint-Belec slab, the researchers identified the rivers and mountains of Roudouallec, part of the Brittany region located about 500 kilometers (310 miles) west of Paris. Comparing the slab with current maps revealed an approximate 80% match with natural landmarks in Western Brittany.
Tiny hollows on the slab have led experts to believe they could indicate burial mounds, dwellings, or geological deposits. Deciphering the meaning of these hollows may lead to significant archaeological discoveries.