A significant archaeological discovery at the ancient city of Persepolis in southwestern Iran has unveiled the eastern wall of a grand historical gateway, believed to have been constructed at the order of Cyrus the Great.
This remarkable structure, also known as the Gate of Cyrus, is constructed from a combination of bricks and tiles, spans an impressive 40 meters in length, is 10 meters wide, and has a substantial thickness of five meters. Its unique construction technique involves the extensive use of bitumen mortar, making it a fascinating piece of ancient engineering.
The gateway is adorned with an array of glazed bricks that depict legendary animals, eight-petaled flowers, and a palette of glazed bricks in shades of white, yellow, blue, and green. These vibrant motifs indicate that during its zenith, this gateway stood as one of the most renowned in the ancient world. The eastern wall of the gate was discovered at the Tal-e Ajori site, which has been the focus of archaeological work over the past decade.
Persepolis, also known as Takht-e Jamshid, is a historic site situated at the foot of Kuh-e Rahmat (Mount of Mercy) in southwestern Iran. It was founded by Darius I in 518 BCE and served as the capital of the Achaemenid Empire. The city was constructed on a vast terrace, which served as the foundation for a magnificent palace complex, influenced by Mesopotamian architectural models.
The gateway in Persepolis once provided access to a royal garden known as "Paradise," which also contained a grand palace. Over the years, this commemorative gateway was abandoned during the Achaemenid era, fell victim to the forces of a significant earthquake, and was subsequently plundered in later eras.
Persepolis is celebrated for its unique architecture, urban planning, construction technology, and art. It holds a special place among archaeological sites due to its distinctive features and serves as a testament to the Achaemenid civilization. The city was the seat of government for the Achaemenid Empire and was primarily designed to be a spectacular center for the receptions and festivals of the kings and their empire.
Persepolis was established on a large terrace, with its eastern side adjacent to the Kuh-e Rahmat (Mount of Mercy). The other three sides were bordered by a retaining wall of varying heights, with a magnificent double stair on the western side, consisting of two flights of 111 short stone steps leading to the top. The terrace is home to the ruins of several colossal buildings, all constructed from dark gray stone, often polished to a marble-like surface, sourced from the adjacent mountain.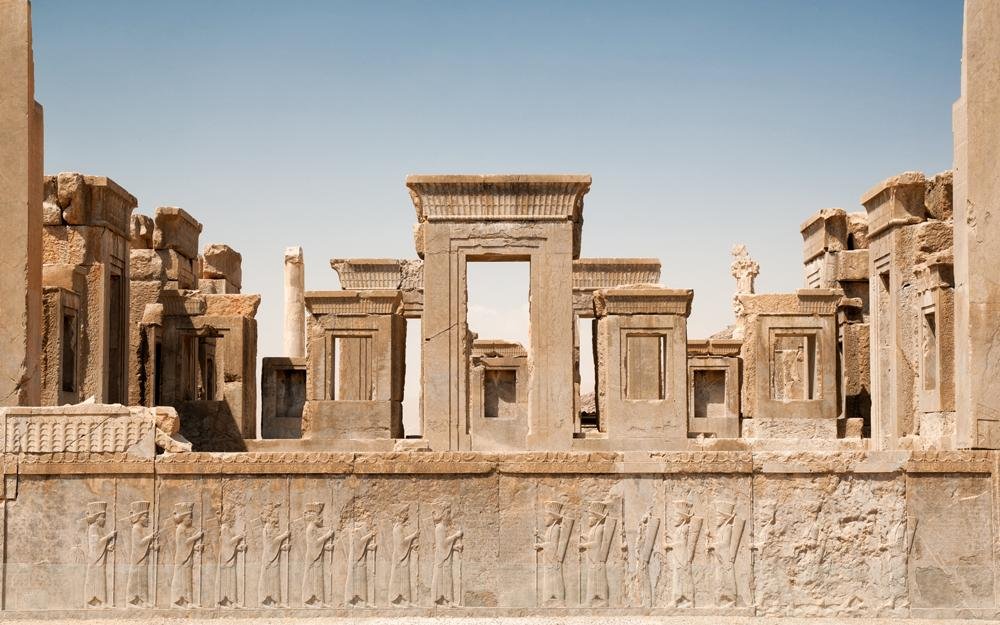 This archaeological discovery brings to light the historical significance of Persepolis and the meticulous craftsmanship of its builders.