Archaeologists in the Schweinfurt region of Germany have made an extraordinary find—a rare clay sculpture that is believed to represent a prehistoric water goddess.
The discovery occurred during construction work on the Mönchstockheim bypass, prompting archaeologists to conduct a rescue excavation in a small gully. The excavation revealed a variety of artifacts, including the small clay figure, fragments of glass, pottery shards, bone tools, and a clay stamp.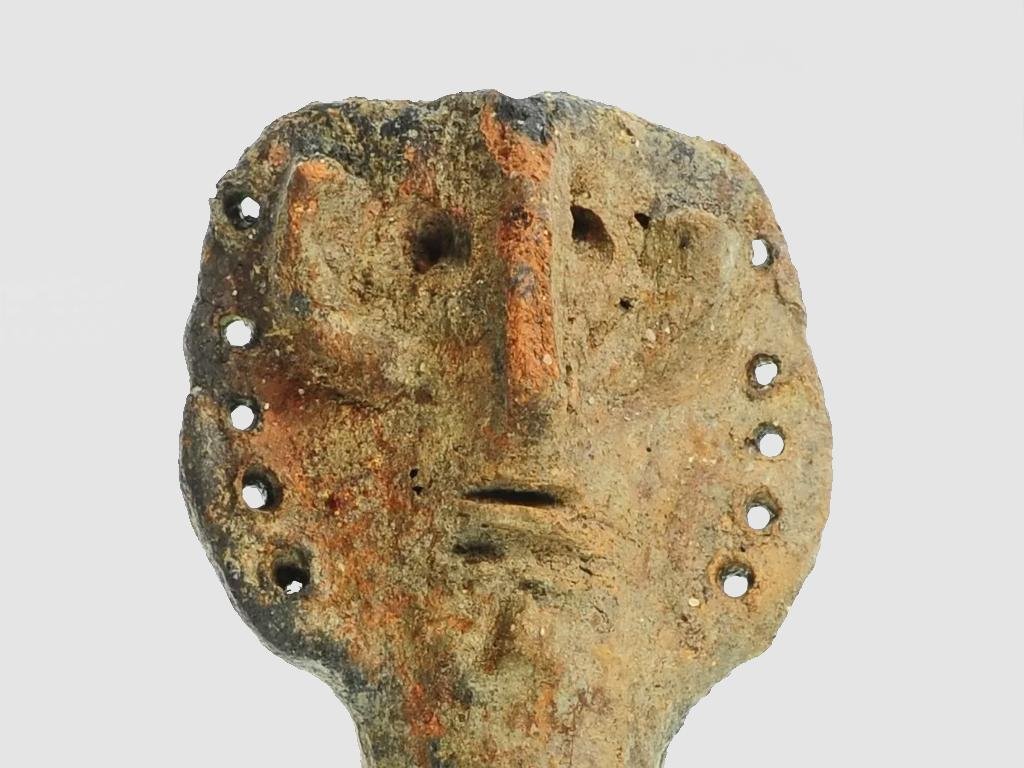 The significance of this find lies in the fact that the clay sculpture dates back to the Iron Age, specifically the 8th to 5th centuries BC, during the Hallstatt period. It was discovered within a settlement situated on the periphery of the Unkenbach lowland.
During the Hallstatt era, it is likely that the local inhabitants relied on the nearby creek as a water source for their daily needs.
The Hallstatt culture, which derives its name from the lakeside village of Hallstatt in Austria's Salzkammergut region southeast of Salzburg, dominated Western and Central Europe during the Late Bronze Age and Early Iron Age.
An intriguing artifact from this cultural period is a clay sculpture that has recently been unearthed. Standing at a height of 19 cm, the sculpture is missing its legs and the front surface of the upper body, suggesting that it was originally about 10 cm taller.
Notably, the head of the sculpture is adorned with a series of five perforated holes on each side, extending from the lower chin to above the eyeline, which may have depicted a hood adorned with metal rings.
Although the body shape itself does not provide any gender-specific clues, the sculpture has been attributed to a female figure based on its overall characteristics.
The ceramics discovered in the gully exhibit no signs of weathering caused by water, indicating that they were intentionally placed there as offerings.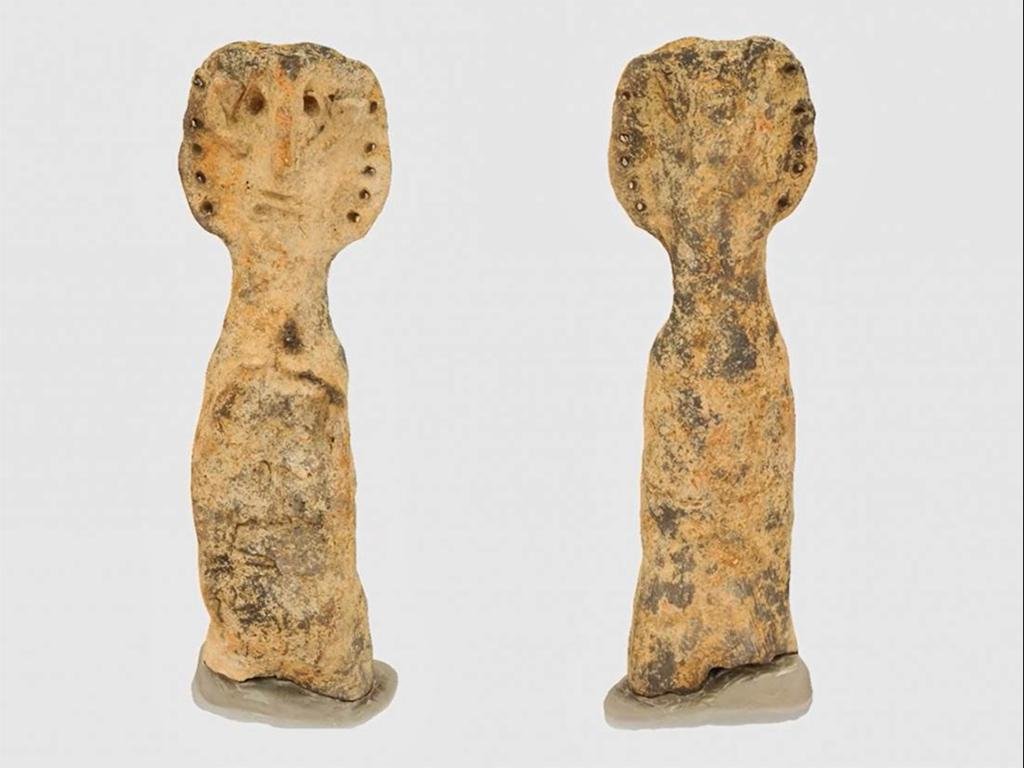 The artifact is currently undergoing examination and preservation at the Bavarian State Office for Monument Preservation, where it is delicately cleaned and dried using airbrush water technology.
While similar clay figurines from the Western Black Sea region dating back to the fifth millennium BC are known, further findings suggest that the specific figurine in question may actually belong to a more recent period.
The discovery of the clay sculpture and the accompanying artifacts contributes to our understanding of the historical context and cultural practices of the region.
Further exploration and study of the site and its findings will undoubtedly yield additional knowledge about the prehistoric era and shed light on the connection between human societies and their natural environments.