Archaeologists from Nicolaus Copernicus University in the village of Pien, Poland, reportedly discovered the remains of a "female vampire" dating back to the 17th century, as per a report by the Daily Mail.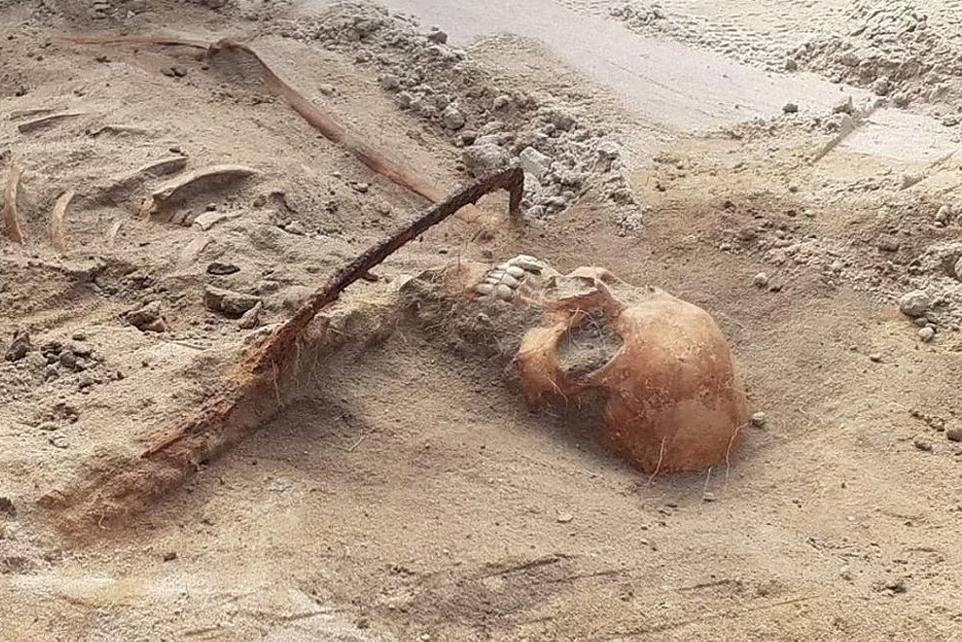 The body of a woman named Thea was found with a sickle placed across her neck and a padlock attached to her left foot, which were apparently measures employed centuries ago.
The sickle was believed to decapitate the alleged vampire when it sat up. In the 1600s, superstitious Poles used this common farming tool to restrain deceased individuals suspected of being vampires, preventing them from returning from the grave.
The padlock, on the other hand, would have made it impossible for the creature to come back.
The woman had a prominent tooth at the front of her mouth, as seen in the images. This tooth may have led people to believe that she was a vampire.
The researchers also noted that the skeletal remains had a silk cap on the head, suggesting that she held a high social status, in addition to the protruding tooth.
Professor Dariusz Poliński, the team leader from Nicholas Copernicus University in the nearby city of Torun, described the burial as unusual.
Magdalena Zagrodzka commented, "This is a unique discovery. Nothing like it has ever been found before."
The existence of vampires has been a subject of debate, with various claims and counterclaims. While many people dismiss vampire legends, some experts believe that vampires may have once existed alongside humans.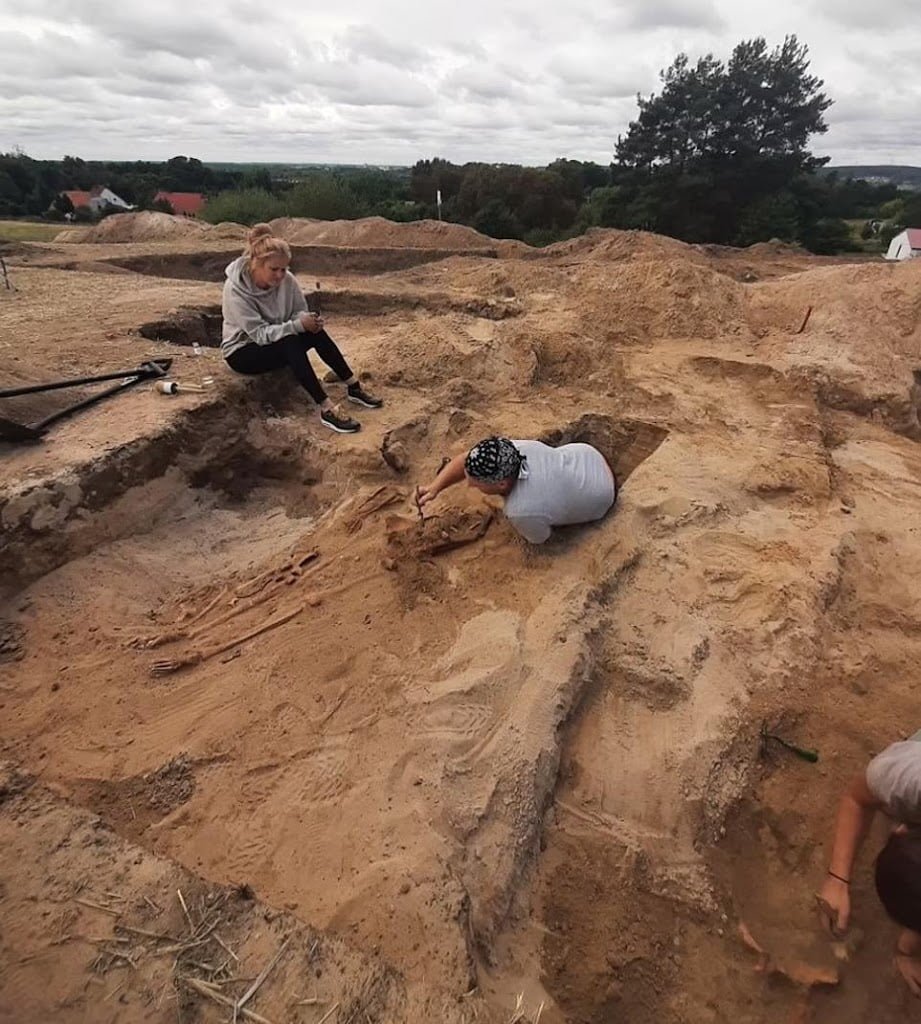 The discovery of this "female vampire" comes seven years after the unearthing of five other presumed vampires in the town of Drawsko, located 130 miles (209 kilometers) away, according to Smithsonian magazine.
According to the same source, in 11th-century Eastern Europe, there were instances of people clawing their way out of graves as blood-sucking monsters that terrorized the living.