The remains of more than 240 people, including approximately 100 children, have been discovered beneath an old department store in Pembrokeshire within the remnants of a medieval priory.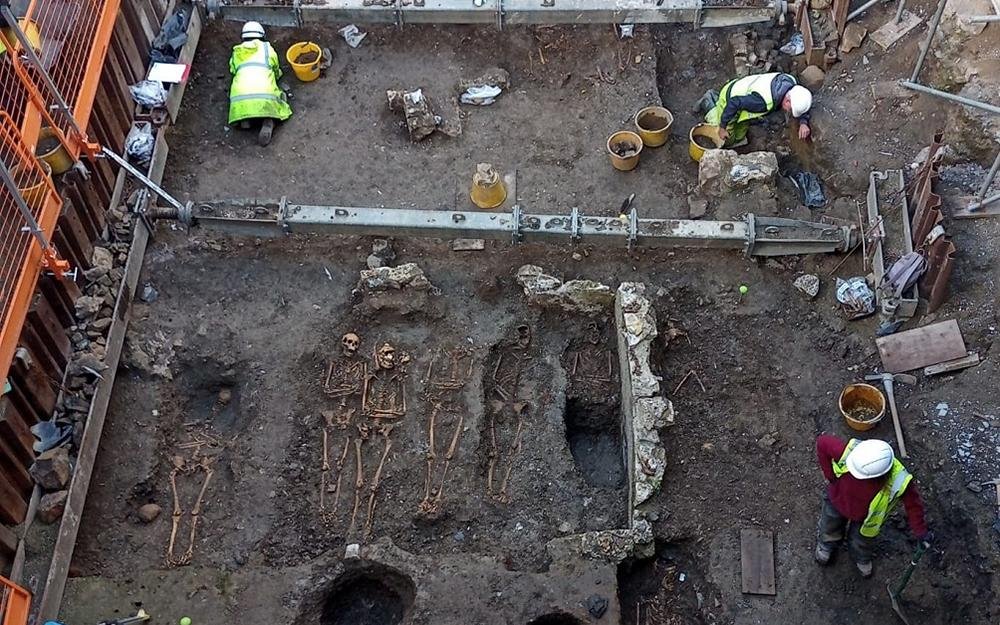 The discovery occurred while the archaeologists were searching beneath the old establishment for potential medieval artifacts. The establishment, which has been closed since 2013 after serving for nearly a century, is undergoing renovations.
According to the BBC, about half of the remains are those of children, reflecting their high mortality rate at the time.
Three individuals have been discovered with head injuries. One theory is that the victims were killed during an attack by French and Welsh forces led by rebel commander Owain Glyndŵr.
Site supervisor Andrew Shobbrook from Dyfed Archaeological Trust said: "We know that the town was besieged in 1405 by Owain Glyndŵr and they could be victims of that conflict,"
"The wounds could have been caused by arrows or musket balls," Shobbrook added.
"Never in my wildest dreams did I think I would be involved in something so big. The site is showing itself to be massive part of the history of Haverfordwest and Pembrokeshire. It can be slightly overwhelming at times but it's also quite humbling to be part of that person's journey," archaeologist Gaby Lester remarked.
The site is thought to have been used as a burial ground all the way up to the 18th century. The remains will be examined before being reburied on consecrated ground.
The site is being redeveloped into a food emporium, bar, and rooftop terrace.