Japanese archaeologists have unearthed a colossal sword, measuring an impressive 2.3 meters in length, during excavations at the Tomiomaruyama burial mound, approximately 40 kilometers south of Kyoto.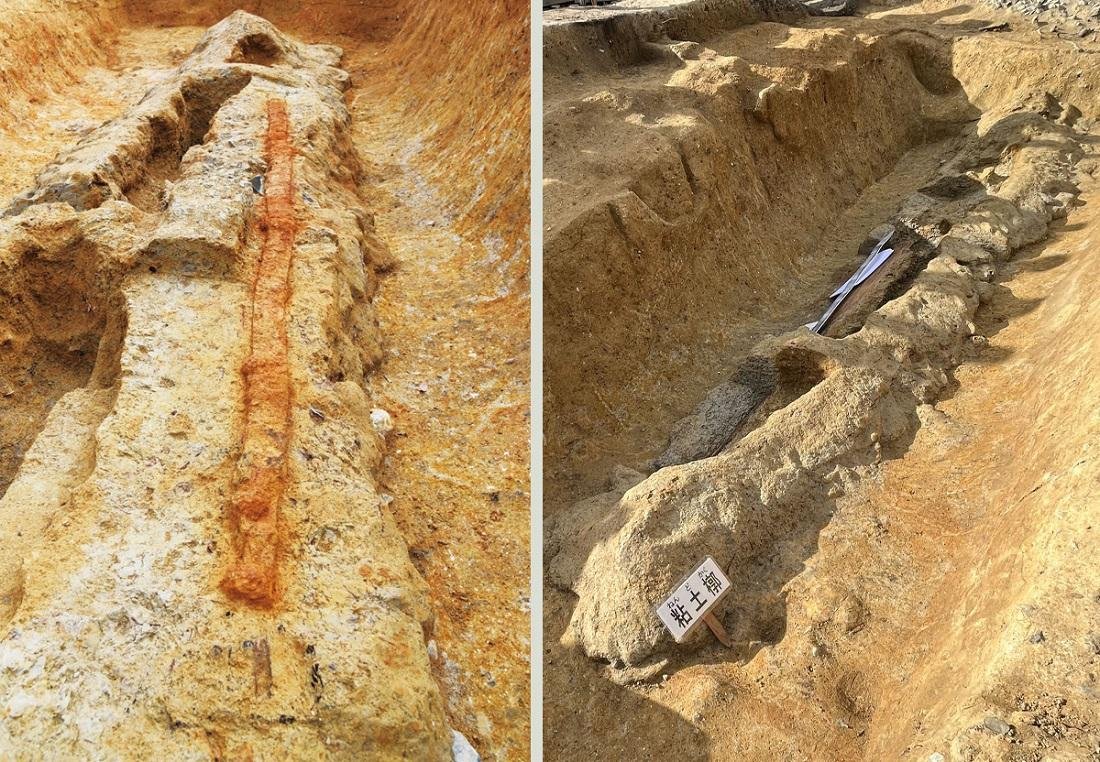 This iron sword, dating back over 1,500 years, is believed to have been employed to safeguard the departed on their journey to the afterlife.
This sword is recognized as the largest intact specimen ever found in Japan, making it an exceptional artifact. Its blade exhibits a slight curve, reminiscent of a serpent, and it represents a typical "dakoken" sword associated with the veneration of the serpent deity.
The sword, originating from the Kofun Period, which spanned from 300 to 538 CE. This period witnessed substantial societal, technological, and cultural transformations, leading to significant shifts in Japan's history.
The Tomiomaruyama burial mound, where this remarkable sword was uncovered, originates from the 4th century CE, marking the early years of the Kofun Period. This historical site boasts an impressive 86-meter diameter and reaches a height of 10 meters.
Over the years, the Tomiomaruyama burial mound has yielded a plethora of invaluable artifacts, including agricultural implements, tools, cylindrical copper vessels, bronze items, and intricately decorated mirrors adorned with motifs of gods and animals. These findings provide a multifaceted view of the culture and lifestyle of the time.
In addition to the colossal sword, the excavation unearthed a bronze mirror with a unique shield-like shape, measuring 64 cm in height and 31 cm in width. The design on the back of the mirror bears a striking resemblance to motifs observed on "Daryukyo" mirrors from the Kofun Period.
Kosaku Okabayashi, the deputy director of Nara Prefecture's Archaeological Institute of Kashihara, emphasizes that these discoveries showcase the remarkable technological advancements of the Kofun period, surpassing prior conceptions and revealing exquisite metalwork masterpieces from this historical era.
Within a layer of clay covering a wooden coffin measuring an impressive 5 meters in length, the team of archaeologists discovered the iron sword and bronze mirror. Remarkably, there is no evidence of grave robbery, suggesting that the coffin's contents may remain intact.
While the wooden coffin remains unopened, researchers intend to analyze its contents at a later stage. Seigo Wada, the Director of the Hyogo Prefectural Museum of Archaeology, expressed keen interest in the social standing and identity of the individual buried with these extraordinary artifacts. The presence of such an unusual sword and mirror raises expectations for further exploration and study of the coffin's contents.