More than a hundred graves believed to hold the remains of enslaved people were discovered on a York County property, and the owners hope to reveal the historic find during a presentation next month.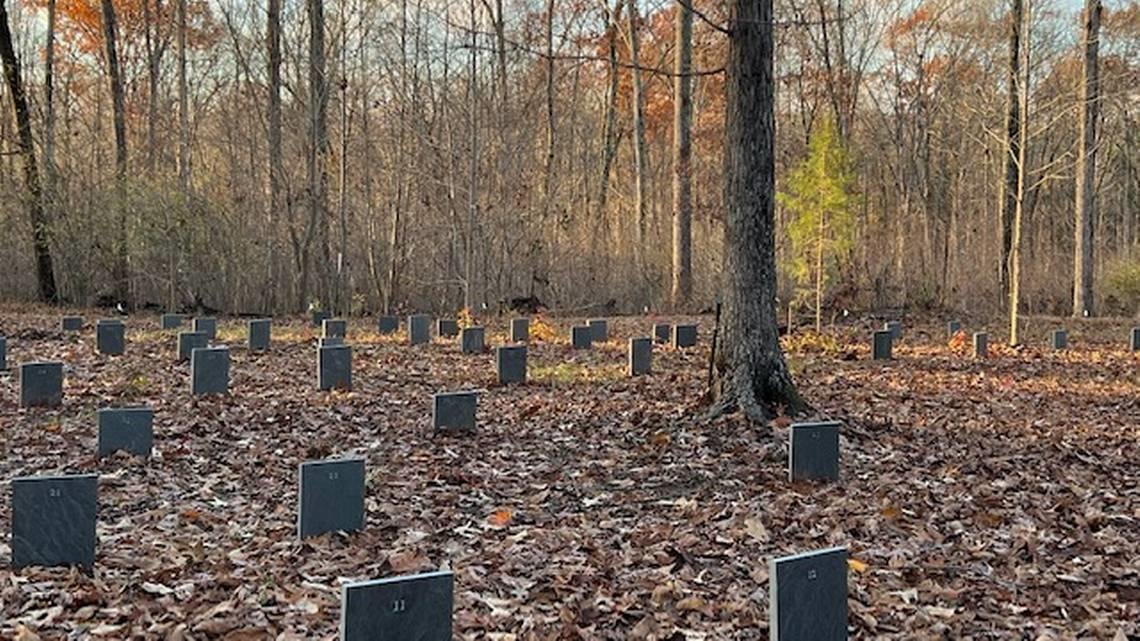 "The 144: Honoring the Lost Ancestors" will honor those buried at the site and "explore the funerary traditions of enslaved Africans," a news release from Nation Ford Land Trust said Wednesday.
The keynote speaker will be Corey D.B. Walker, director of African American Studies at Wake Forest University.
A single grave was discovered on private property south of Rock Hill about a year ago. Andrew and Mary Lazenby, the property's owners, also discovered a small number of field stones with initials carved on them.
The Lazenbys mapped and counted the graves with the assistance of archaeologists. According to the release, they eventually discovered 144 graves with dates ranging from 1780 to 1865 that contained the remains of those believed to be enslaved on a nearby plantation.
"When I first learned that a few newly discovered gravesites had been uncovered, I knew immediately that something historic and significantly important was unfolding right before our eyes," stated Steve Hamilton, who heads the nonprofit. "I felt, as did the property owners, that this moment in time needed to be properly and respectfully documented, recorded and preserved for this and future generations."
Their investigation also revealed the identity of the plantation linked to the graves. Archaeologists are still investigating the property and have yet to determine "the plantation's definitive name," said a nonprofit spokesperson.
The cemetery property is now protected by a conservation easement with Nation Ford Land Trust and will never be developed. The nonprofit has also worked on the Anne Springs Close Greenway and the Catawba Bend Preserve in York County.