An international team of Dutch, Swedish, and Estonian archaeologists have conducted a study of hundreds of ancient "Bog Bodies" found In the peat and wetlands of Ireland, the United Kingdom, the Netherlands, Germany, Scandinavia, Poland and other parts of Eastern Europe, revealing that they were part of a tradition that spanned a millennia.
A bog body is a human corpse that has been mummified naturally in a peat bog. The bogs preserve materials such as hair, skin, nails, and internal organs because of the highly acidic water, low temperature, and a lack of oxygen.
Archaeologists examine their skin, bones, clothing, belongings, and in some cases, their last meal. Researchers have now conducted the first comprehensive survey of bog bodies in order to gain a better understanding of the phenomenon.
The study reveals that the tradition of leaving bodies in European mires dates back millennia, from the Stone Age to the modern times.
The researchers collected data on 1,000 bog bodies discovered at 266 different locations. They were able to determine the cause of death for 57 individuals, 45 of whom died as a result of violence. The most violent deaths occurred during two time periods: 5200 BC to 2800 BC and 1000 BC to 1100 AD.
Some are possibly the remains of ritualistic sacrifices, such as Denmark's exquisitely preserved 2,400-year-old Tollund Man; others are likely the burials of deviants or executed criminals; and still others are likely the result of accidental deaths, such as drownings in these watery environments.
The study also revealed that examples of bog body hotspots may be identified in wetlands where the remains of several people have been discovered. In other cases, these discoveries are the result of a single act, such as the mass burial of battle dead.
Other bogs were used on several times, and the human remains were accompanied by a wide range of other items interpreted as ritual offerings, ranging from animal bones to bronze weapons or ornaments.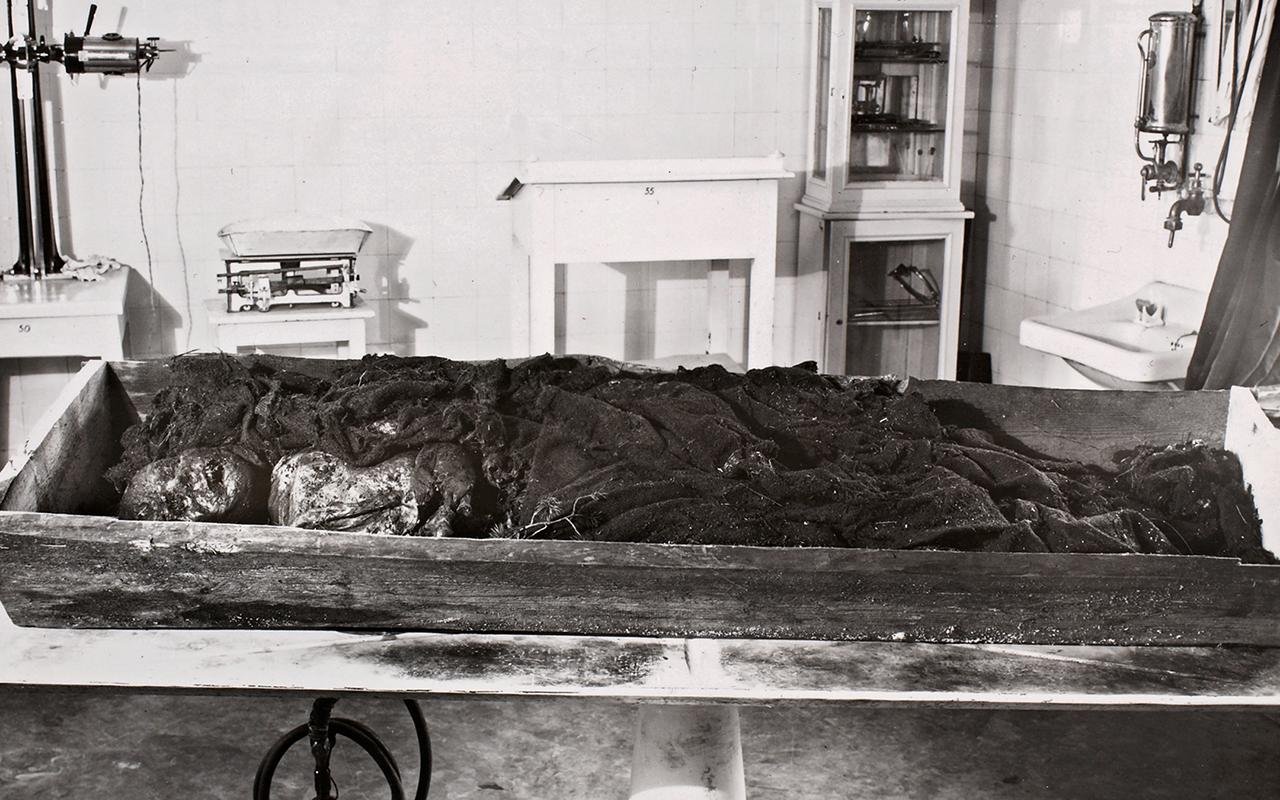 Such bogs are interpreted as cult places that must have played an important role in local communities' belief systems. Another category is that of 'war-booty sites,' when large quantities of weapons are discovered with human remains.
"The fascinating new picture that emerges is one of an age-old, diverse and complex phenomenon, that tells multiple stories about major human themes like violence, religion and tragic losses," said Doctor Roy van Beek of Wageningen University, co-author of the study.
"Literally thousands of people have met their end in bogs, only to be found again ages later during peat cutting. The well-preserved examples only tell a small part of this far larger story."
The study published in the journal Antiquity:
More information: Van Beek, R., Quik, C., Bergerbrant, S., Huisman, F., & Kama, P. (2023). Bogs, bones and bodies: The deposition of human remains in northern European mires (9000 BC–AD 1900). Antiquity, 1-21. doi:10.15184/aqy.2022.163