Researchers suggest that the large number of female skulls in the Hueyi Tzompantli (Great Skull-rack) are associated with the Huitzilopochtli origin myth.
Speaking at an event organized by Mexico's National Institute of Anthropology and History (INAH), archaeologist Raúl Barrera Rodríguez said that the Aztecs may have sacrificed a huge number of women in order to recreate the mythological fight between the sun god Huitzilopochtli and his lunar sister, Coyolxauhqui.
The Hueyi Tzompantli is a skull rack near the Templo Mayo ruins in Tenochtitlan, the Aztec capital (modern-day Mexico City, Mexico). It was discovered in 2015, and another section was uncovered three years later.
Huitzilopochtli, the patron of the Aztec city of Tenochtitlan, was also the god of war and human sacrifice. Considering their history in such matters, it's hardly surprising that the Aztecs are believed to have built the tower out of sacrificial victims' skulls.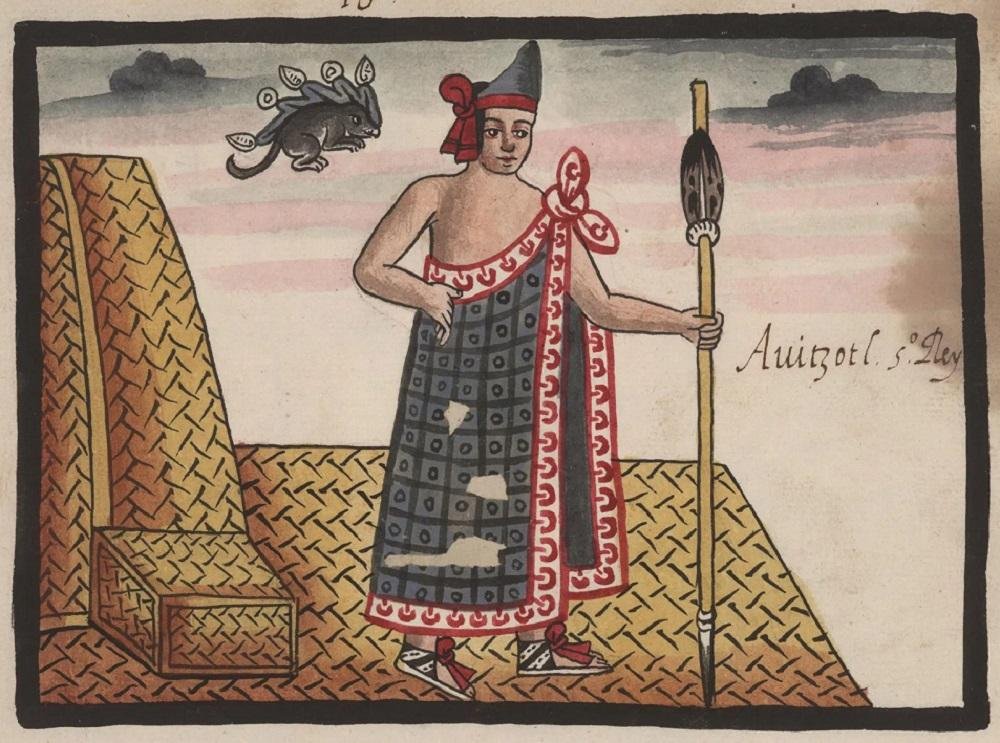 The Hueyi Tzompantli was built in three phases between AD 1486 and 1502 by the Tlatoani Ahuzotl government for the public display of battle captives or other victims' skulls.
Ahuitzotl, whose name means "Water Thorny," was the eighth Aztec king, the Huey Tlatoani of Tenochtitlan and the son of princess Atotoztli II. During his reign, Ahuitzotl supervised the major reconstruction of Tenochtitlan and the expansion of the Templo Mayor in the year 8 Reed (AD 1487).
"The goal of sacrifice was to offer up the most valuable thing a human being possesses: his/her life, as sustenance to the sun god, in order to make the sunrise possible and therefore guarantee the continuation of the world," Rodrguez said in a statement.
Captured warriors were carried to the Templo Mayor and dispatched by a priest who would cut out their still-beating heart and raise it aloft as an offering to Huitzilopochtli before cutting off the victim's head and adding it to the tzompantli.
According to the study, the Hueyi Tzompantli consists of 655 human skulls, 60 percent of which belong to males aged 25 to 35, 38 percent to females, and 2 percent to newborns.
"Historical sources contain few mentions of female warriors, although we know that this status was afforded to women who died in childbirth," explains Barrera Rodrguez.
"We also have testimonies such as that of the Spaniard Francisco de Aguilar, who reported that during the final siege of Tenochtitlan, many women took up arms and defended the city."
2 percent of the skulls have been identified as belonging to children. While it is unknown why these children were sacrificed, Rodriguez believes they may have represented the infant Huitzilopochtli during re-enactments of the sun god's birth.