Archaeologists from the Museum of London Archaeology (MOLA) have made an exciting discovery in Southwark, London, unearthing what is being described as the "most intact Roman mausoleum ever to be discovered in Britain."
The site, located in the Liberty of Southwark district near London Bridge and Borough Market, has already yielded significant Roman artifacts in the past, including the largest Roman mosaic found in decades.
The newly discovered mausoleum, believed to have been used as a burial ground for affluent members of Roman society, features remarkably preserved floors, walls, and a striking mosaic surrounded by a raised platform.
Although no coffins were found, over 100 coins, pottery fragments, and roofing tiles were unearthed at the site. Surrounding the mausoleum were more than 80 Roman burials, with various personal items such as glass beads, pottery, and a bone comb.
The archaeologists have noted that the site provides valuable insights into the changing fortunes of Roman London, showcasing different phases of the city's history.
From its early expansion with lavishly decorated buildings to its later period characterized by a smaller settlement and a quieter space dedicated to remembering the deceased, the mausoleum sheds light on the living conditions and lifestyles of Roman Londoners.
The walls of the mausoleum had been dismantled over time, likely during the medieval period, but evidence suggests that the building was substantial, possibly reaching two stories in height. Additionally, a second mural was found beneath the initial one, indicating that the floor had been raised at some point.
According to BBC News, when the mosaics were initially discovered, David Neal, a former archaeologist from English Heritage, attributed the designs to the "Acanthus group." This group was a collective of mosaicists based in London who had developed their distinct and exclusive local style.
The significance of the discovery has been recognized by local authorities and developers involved in the "Liberty of Southwark" project.
Plans are underway to create a permanent display of the mosaics and mausoleum rooms for public viewing. Restoration work will also be carried out to preserve and showcase the mausoleum's structure and artifacts.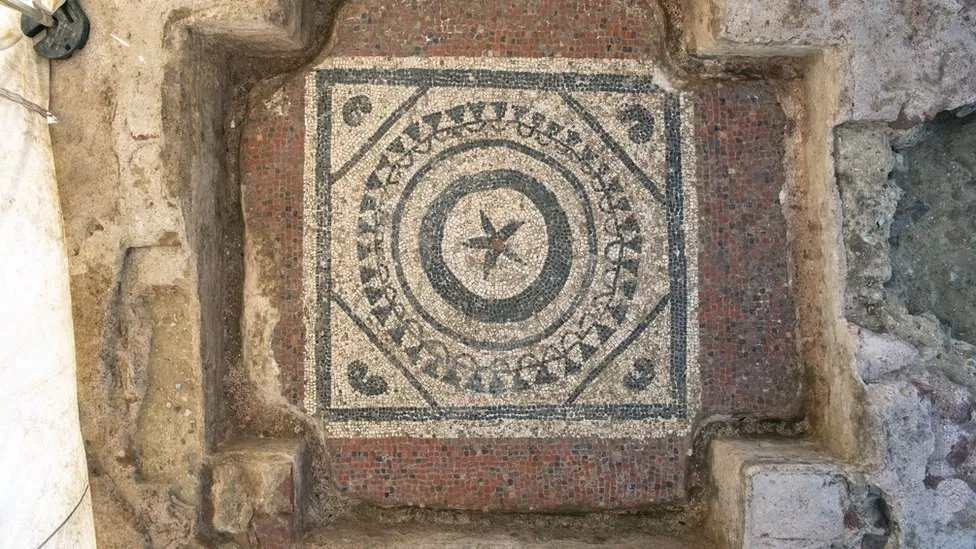 The excavation of this Roman mausoleum has provided a remarkable glimpse into the past, highlighting the rich tapestry of London's history and the artistic brilliance of its Roman inhabitants. The findings contribute to a deeper understanding of Roman life and burial practices in Britain.