Archaeologists from the Institute of Archaeology of the Russian Academy of Sciences, working on the Volga Expedition's behalf, have unearthed a significant Muromian burial site on the left bank of the Oka River in Muroma city.
The Muromians, described as a Volga-Finnic people, inhabited the Oka River basin in Russia's Vladimir Oblast. Historically, they paid tribute to Russian princes and eventually became assimilated by the East Slavs in the 11th to 12th century CE as their territory merged with Rus' lands.
The excavation has revealed the remains of 13 individuals, primarily male inhumations oriented towards the north. Several male burials were accompanied by grave goods such as weapons (spears, axes, ice picks), coins (dirhams), and lead weights.
One particularly notable burial contained high-status items like an axe, a spear, a knife, a non-ferrous metal cauldron, bronze bracelets, and silver rings.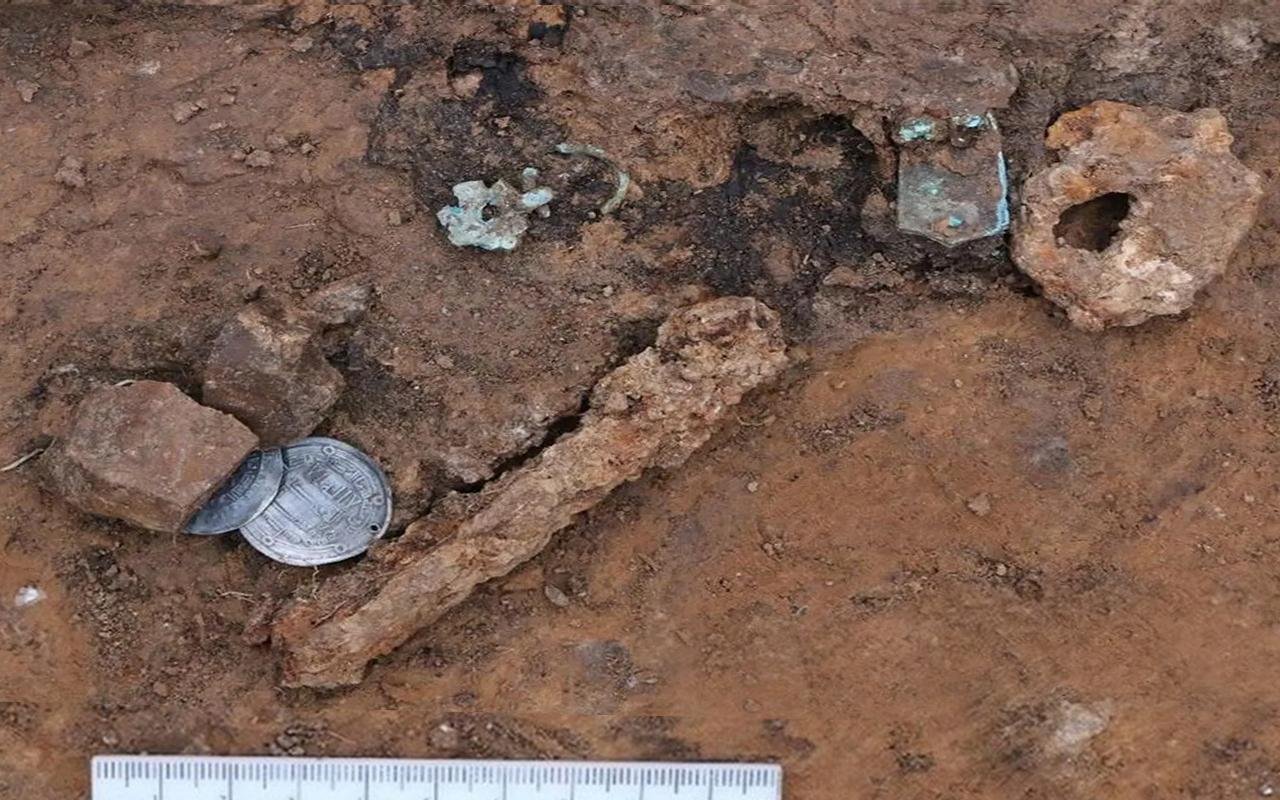 Additionally, a belt plaque, gilded and made of white metal, and a beaver tail bag with two dirhams were found in this burial. This discovery is comparable to Hungarian-type belts found in a vast area stretching from the Perm Kama region to the Carpathian basin.
A detailed examination of the dirhams, an Islamic currency, dates them to the early 10th century CE when dirhams were widely used in Europe, particularly in regions with Viking connections, such as Viking York and Dublin.
Complementing these male burials were women's jewelry items, including headdress pendants, Muromian temporal rings, a Glazov-type torc, bracelets, and an openwork belt buckle.
The archaeological findings suggest extensive trade relations of the Murom tribes with various parts of the world, highlighting their active involvement in international commerce during the first half of the 10th century CE.
Dr. Olga Zelentsova, an archaeologist from the Russian Academy of Sciences, stated, "Our previous knowledge about the life of the Murom tribes on the right bank of the Oka River and their interactions with neighboring and distant regions was quite limited. However, the recent excavations in new tombs have illuminated the lifestyle of the Murom people in the early 10th century. We now know that the Murom tribes on both sides of the river were actively engaged in international trade."
These discoveries add to the growing body of archaeological evidence that speaks to the vibrancy and complexity of trade and cultural interactions in Eurasia during the first millennium CE.