A 15th-century monk, Abbot John of Wheathampstead, has finally been laid to rest at St Albans Cathedral after his body was discovered during excavation work in 2017.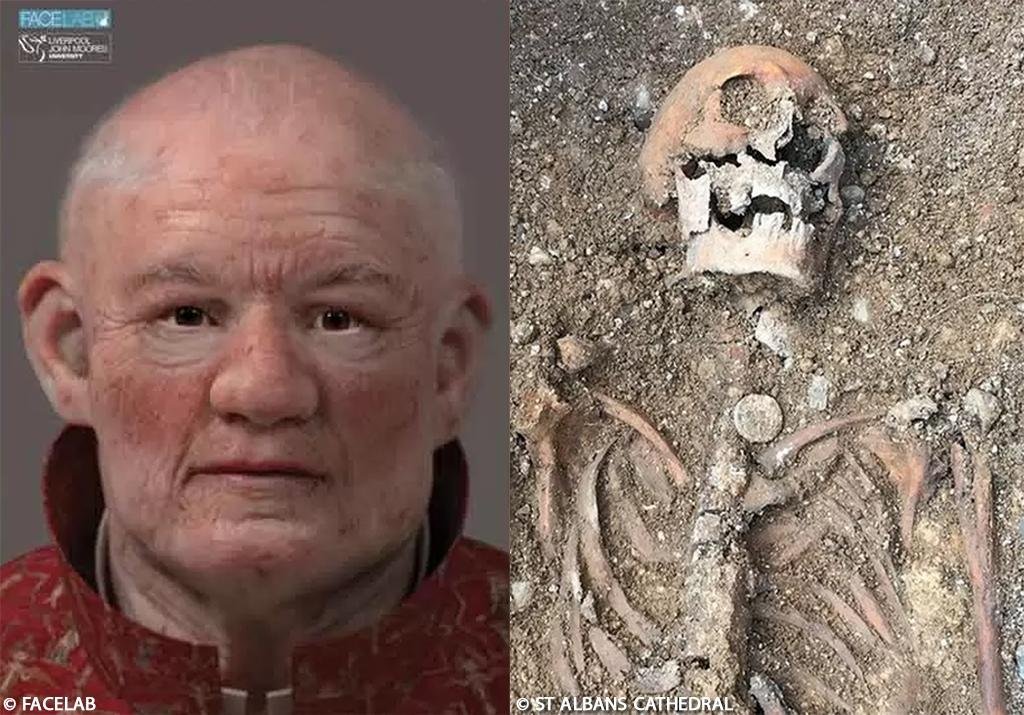 The burial site of this influential Benedictine abbot had remained unknown for 480 years until the remarkable discovery. The excavation for the Britain's First Saint Project uncovered the remains of Abbot John alongside three papal bulls that were given to him by Pope Martin V, 40 years before his death.
His resting place was found in the Chantry Chapel near St Alban's shrine, where he was buried alongside Humphrey, Duke of Gloucester, a close friend he made at the end of the 1420s.
The reburial ceremony took place during a special Evensong on Saturday, July 30. Abbot John's remains were laid to rest in a zinc ossuary, covered by a purple pall, and taken through the original 14th-century Abbot's door, which he would have used daily during his time at the abbey.
The Very Reverend Jo Kelly-Moore expressed her gratitude for the privilege of burying Abbot John in the Abbey that he helped build and where he guided people to pray, learn, and serve. She acknowledged the significance of this historical moment for the cathedral community and highlighted the magnitude of Abbot John's legacy.
The burial was made even more meaningful with the inclusion of various items in the ossuary. These included an Italian pewter pectoral cross, three replica papal bulls, and a scroll made from vellum that detailed the rediscovery of Abbot John's remains.
This extraordinary find allowed for the identification and recognition of a name to a skeleton, as well as the opportunity to create a digital reconstruction of Abbot John's face. The Friends of St Albans Cathedral funded the digital reconstruction, carried out by FaceLab at Liverpool John Moores University.
Professor James Clarke from the University of Exeter described the significance of this reconstruction, stating that it allows us to look directly into the eyes of a medieval monk from England—an opportunity that had not been possible before. He emphasized the importance of monasteries during medieval times, serving not only as places of worship but also as centers for education, culture, and the creative arts.
Abbot John's story serves as an inspiration, particularly for the local community. He was born and educated in the area and, like everyone else, was called by God to contribute to spreading love and compassion in the world. His life and achievements continue to resonate, reminding us of our own purpose and potential to make a difference.
The reburial of Abbot John of Wheathampstead marks a significant moment in the history of St Albans Cathedral. The cathedral community, along with historians and archaeologists, celebrate this historic milestone as they continue to uncover and preserve the rich history embedded within the walls of St Albans Cathedral.