An international team of scientists has revealed a facial approximation of what Saint Anthony of Padua, a Portuguese priest and the patron saint of lost and stolen articles, may have looked like, According to Live Science.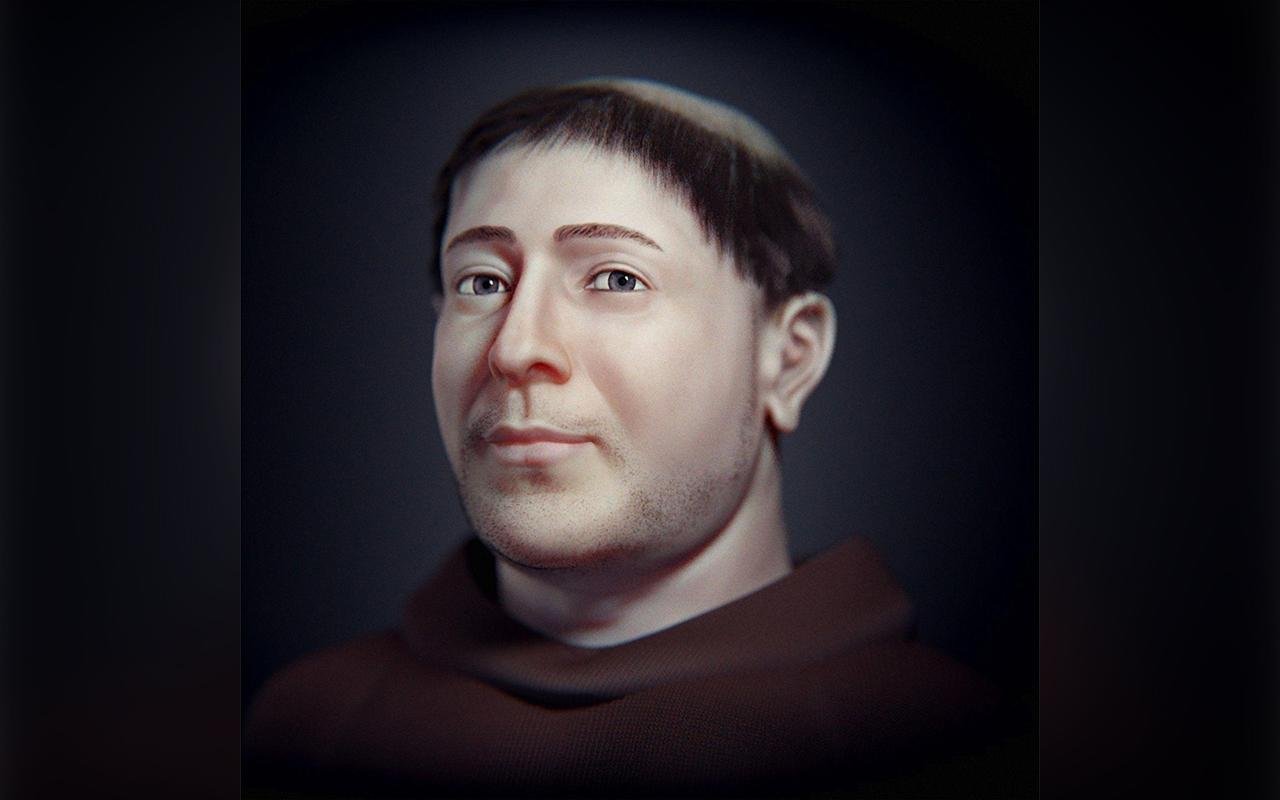 The team created This lifelike face approximation of St. Anthony by using CT scans of the priest's skull.
The final image depicts a man wearing a cap of thinning brown hair that crowns his head. The man is dressed in a brown robe, as were Franciscan friars in the Middle Ages.
"Today's work is an update on the technique and shows a clear evolution from the 2014 face," said Cícero Moraes, the study's lead author and a Brazilian graphics expert who also worked on the 2014 reconstruction, in an email to Live Science.
"The present approximation has greatly improved anatomical coherence…and is more compatible with a real face."
In addition to the facial approximation, Moraes and his co-authors, Luca Bezzi, an Italian archaeologist, and Nichola Carrara, of the University of St. Anthony of Padua, also created a reconstruction of the endocranium, the base of the skull, which was very large in compared to the average human skull.
In other words, St. Anthony had a large head. "The fact is that this volume is large even compared to modern individuals," Moraes said.
Saint Anthony was born in 1195 in Portugal and died in 1231 in Arcella, Italy, at the age of 36, and was canonised a year later. A cast of his skull was made in 1981, in one of the exhumations of the saint's body.
More information: Moraes, C. Bezzi, L. Carrara, N. (2023). The 3D digital facial approximation of Saint Anthony of Padua, Digital Applications in Archaeology and Cultural Heritage, Volume 28, https://doi.org/10.1016/j.daach.2022.e00255