A joint Polish-Armenian archaeological team discovered a tomb at the Metsamor archaeological site that contained two skeletons, a wooden burial, and over a hundred gold and carnelian beads forming three ornate necklaces that date from the Bronze Age around 1300–1200 BC.
Metsamor is one of Armenia's most famous archaeological sites, located near Tarunik village in Armavir province, Where the oldest evidence of human settlement dates back to the 4th millennium BC during the Copper Age.
The tomb was discovered in a necropolis where over 100 graves have already been investigated, with only a few looted during antiquity.
The skeletons belonged to a man and a woman, most likely husband and wife. According to an official of the exploration group, the cause of death for these two people is unknown to us.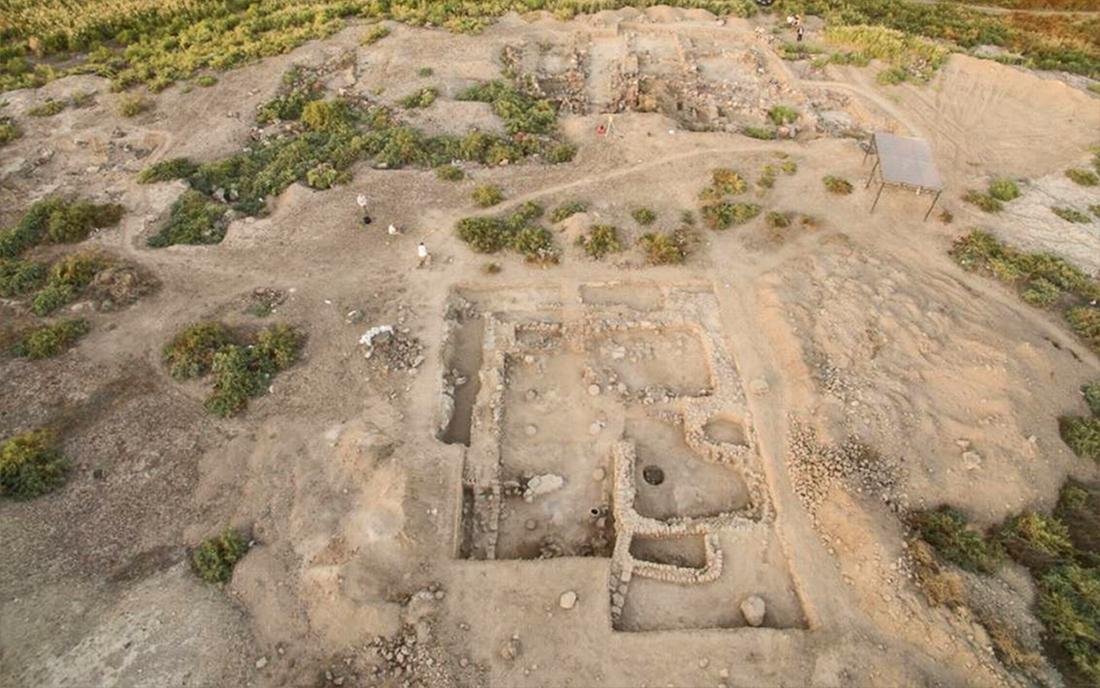 They most likely died together, as there is no evidence of the tomb being reopened.
This tomb is particularly significant due to the wealth of artifacts found within, including golden pendants, twelve complete ceramic vases, and a unique glazed jar imported from the Syrian-Mesopotamian borderland.
Metsamor was surrounded by cyclopean walls and fortified by a citadel, and its economy was based on metallurgical production.
The discovery sheds new light on the site's history, which was a major religious and economic center with several temples and sanctuaries during the Bronze and Early Iron Ages.