Norwegian archaeologists, using ground-penetrating radar technology, have made the remarkable find of a 20-meter-long Viking ship during their excavations of the Salhushaugen burial mound in Karmøy, Norway.
This burial mound was initially examined more than a century ago by archaeologist Haakon Shetelig, but no indications of a buried ship were found during the previous excavations. The only discoveries made at that time were 15 wooden spades and several arrowheads.
"He experienced immense disappointment, and no further actions were taken regarding this mound," stated Håkon Reiersen, an archaeologist at the Museum of Archaeology at the University of Stavanger.
As reported by Live Science and the local science news source ScienceNorway, archaeologists revisited the mound in June 2022 and initiated a search within it.
The investigation unveiled a 20-meter-long ship, comparable in size to the renowned Oseberg ship that Shetelig and Gabriel Gustafson excavated. The Oseberg ship, measuring 21.5 meters, was discovered at the Oseberg farm near Tønsberg in Vestfold og Telemark county.
"This discovery is truly remarkable and provides insight into the earliest Viking rulers," said Reiersen.
The survey results also indicate that the ship is situated at the center of the mound, which is the customary location for burying a high-ranking Viking elite in a burial ship. This strongly suggests that the ship itself is indeed the burial ship.
This conclusion is supported by Shetelig's previous excavation, during which he discovered a sizable circular stone slab that may have served as an altar for sacrificial rituals.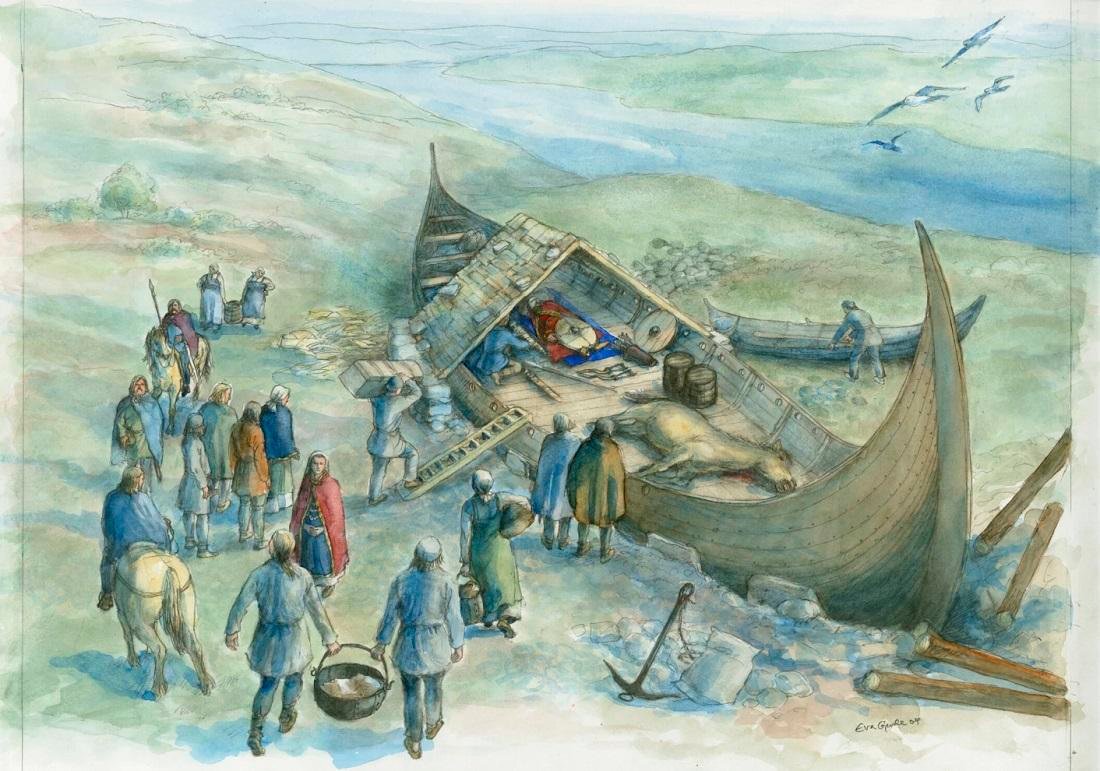 "A similar slab was also found in the Storhaug mound, linking the new ship to the Storhaug ship in terms of time," added Reiersen.
Professor Jan Bill, the curator of the Viking Ship Collection at the Museum of Cultural History, University of Oslo, told ScienceNorway, It's an extraordinary discovery. Karmøy has always been notable for having two ship burial mounds located in the exact same area, and this third ship only adds to the impression that something extraordinary is happening here."