Spanish archaeologists are working diligently to rescue a 2,500-year-old Phoenician shipwreck, known as Mazarron II, off the coast of Mazarron in the southeastern Spanish region of Murcia.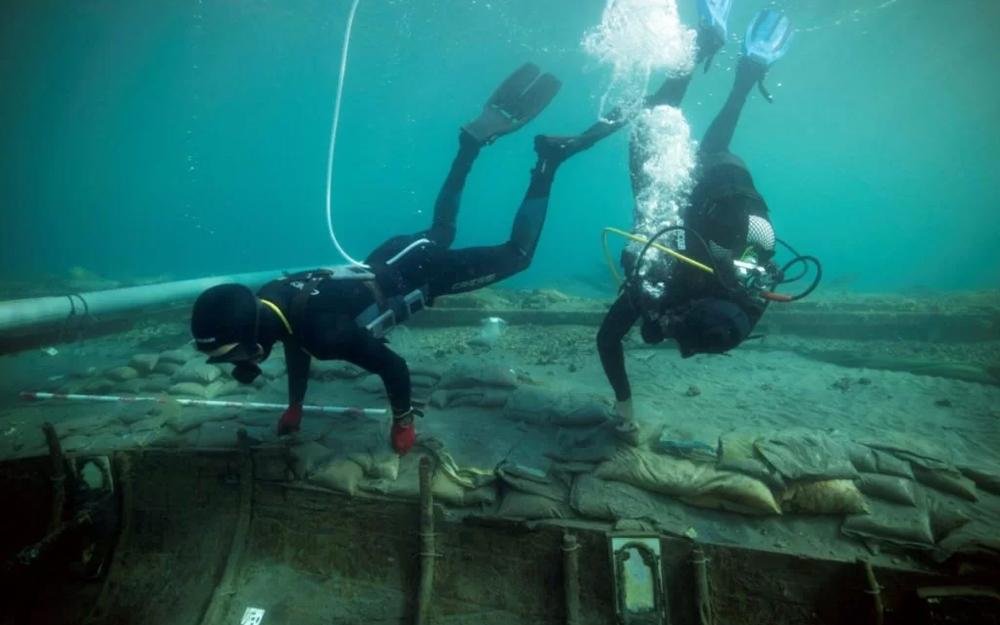 The shipwreck is considered a remarkable archaeological discovery and a unique piece of ancient maritime engineering. With an approaching storm that could destroy the wreck, the team is racing against time to save it.
A team of nine technicians from the University of Valencia spent over 560 hours diving to meticulously document every crack and fissure in the eight-meter-long Mazarron II.
Their extensive underwater surveys, conducted over two weeks in June, provided critical information about the condition of the shipwreck. This detailed documentation will play a pivotal role in formulating a strategy for its retrieval and preservation.
Later this year, experts will recommend the best approach to protect and retrieve the shipwreck. One proposed method involves extracting the ship piece by piece through existing cracks and reassembling it outside of the water.
The Mazarron II, estimated to have been constructed around 580 BC, remained buried in sediment for over two millennia until changes in sea currents caused it to resurface almost 30 years ago.
Currently lying approximately 1.7 meters beneath the Mediterranean waters, the shipwreck faces threats to its preservation. A sinking metal structure, initially built for protection, has had to be partially removed to prevent it from crushing the fragile remains.
The shipwreck offers a unique opportunity to gain further insights into Phoenician trading practices. It provides valuable evidence of how the Phoenicians transported metals, including lead, from the Iberian Peninsula. It offers a glimpse into their maritime activities and economic ties with other civilizations of the time.
The Phoenicians, originating from present-day Lebanon and Syria, established colonies and trading posts throughout the Mediterranean from 1,500 BC to 300 BC.
The recovery of the Mazarron II is both a scientific endeavor and a race against time. The meticulous documentation and innovative retrieval strategies employed by the team exemplify their determination to safeguard this unique piece of maritime history.
As the Spanish archaeologists intensify their efforts, the world eagerly awaits the outcome of their work. The goal is to rescue and treat the shipwreck so that it can be exhibited in a museum, allowing people to appreciate it without the constant threat of destruction from storms.