Archaeologists from the University of South Florida (USF) have unearthed a remarkably preserved Roman townhouse within the ruins of ancient city of Melite on the island of Malta.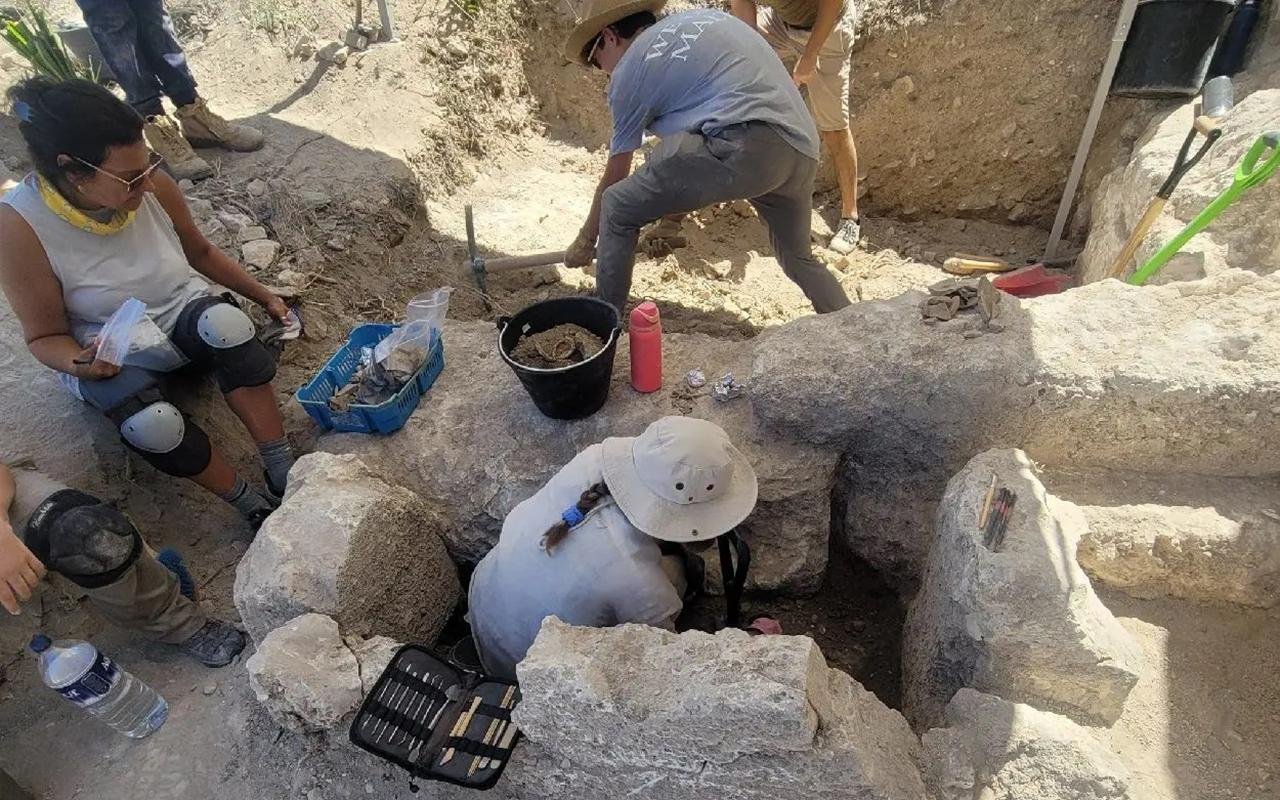 Led by Professor Davide Tanasi, director of USF's Institute for Digital Exploration (IDEx), the team's Melite Civitas Romana Project has shed light on life during Roman rule in Malta.
The newly discovered townhouse, located near the well-known Domvs Romana, boasts 10-foot-tall walls, an unusual height for Roman structures in the region. This finding provides a better understanding of the city's spatial configuration and urban fabric.
The Domvs Romana, a lavish residence from the 1st century BCE until the 2nd century CE, is a centerpiece of the site. This domus was likely inhabited by a high-ranking individual, possibly linked to the imperial court, as evidenced by its opulent decorations, including Pompeian-style mosaic floors, wall frescoes, and marble adornments.
The recent excavation efforts have also revealed a wealth of information about everyday life through an ancient waste disposal system near the newly discovered townhouse.
Fragmented pottery, glass vessels, animal bones, and charcoal found in the system offer unique information about the habits and lifestyle of the residents. Professor Tanasi commented on the significance of this discovery, stating, "It is surprising how much you can learn about people from their garbage."
Angela Costello, a USF doctoral student, highlighted the importance of revisiting old excavations and employing new digital methods to unravel the mysteries of Roman Malta. She noted, "Malta is critically understudied despite being a wealth of fantastic archaeology and history from antiquity."
Sarah Hassam, a USF graduate student, shared her excitement over a notable discovery during the excavation. While cleaning pottery fragments, she uncovered engraved letters that may hint at someone's name.
The Institute for Digital Exploration (IDEx) is playing a crucial role in preserving cultural heritage through digital means. Their techniques include digital photogrammetry, which creates 3D models from composite photographs, and terrestrial laser scanning, which provides detailed site information. The project's success has led to an agreement between IDEx and Heritage Malta to secure funding for further 3D digitization efforts to preserve Maltese archaeological and cultural heritage.
The excavations have extended their permit to explore the Roman Domus district until 2025, with plans to continue investigating the newly discovered townhouse. These ongoing efforts promise to reveal more about the identity of its owner and provide a comprehensive understanding of life during the Roman era in Malta.