Archaeologists excavating in the ancient Roman colony of Augusta Emerita in Mérida, Spain, have uncovered a large and well-preserved public bathing complex adjacent to the city's theater and amphitheater.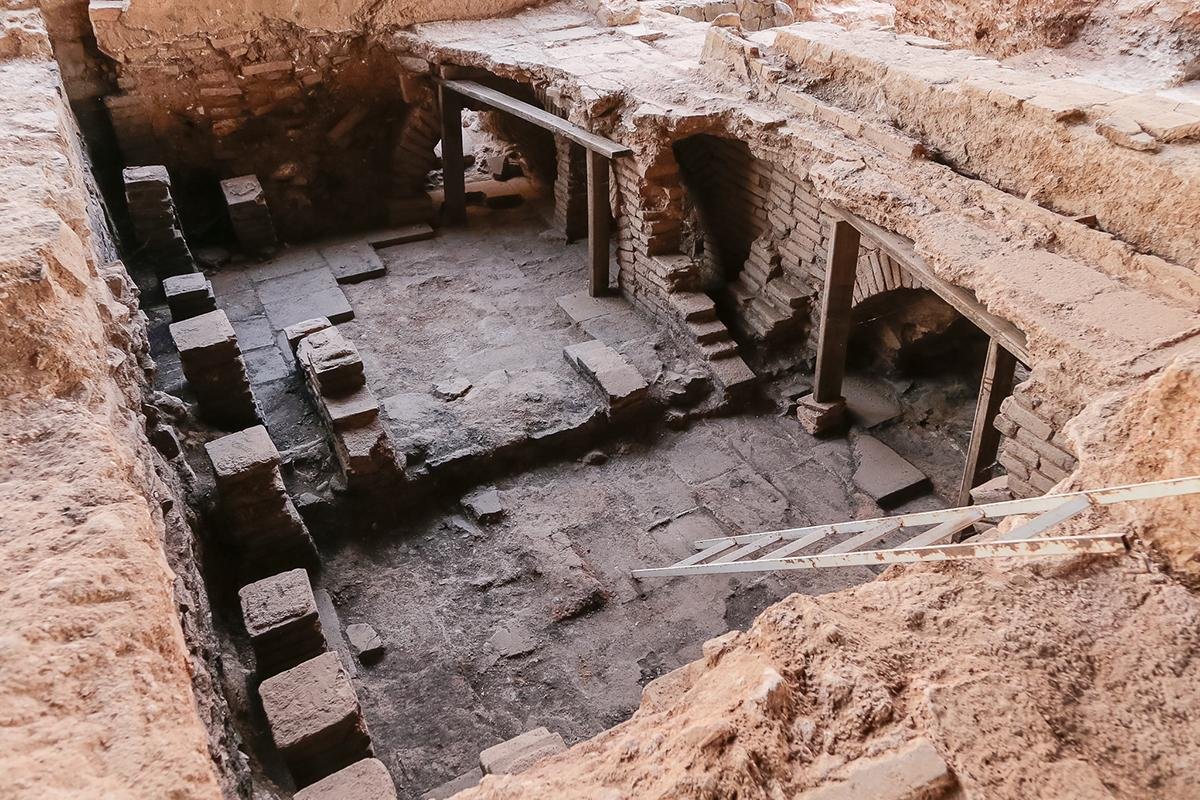 Augusta Emerita, founded in 25 BCE by Emperor Augustus to resettle veterans of the Cantabrian Wars, grew to become a significant Roman center in Hispania and the capital of the province of Lusitania. Its strategic location at the convergence of vital routes made it a crucial hub in the region, with Roman roads connecting it to various cities.
The recent excavations conducted by the Emeritense Consortium and students from the University of Granada took place at the Casa del Amphitheatre, a large domus characterized by a trapezoidal courtyard with a garden in the center.
To their surprise, archaeologists uncovered the remains of a grand public bathing complex, suggesting that the Casa del Amphitheatre was not just a typical domus, but rather a public complex associated with the events held at the Meritense amphitheater.
The discovery of these "huge" and "perfectly preserved" public baths is significant because it deviates from the standard bathing facilities typically found in Roman private residences.
Félix Palma, Director of the Consortium, described the baths as being of enormous size, far exceeding what would be expected in a standard Roman house. The baths boasted impressive decorative elements, including marble plaques, cornice moldings, and wall paintings.
Archaeologist Ana María Bejarano suggested that the baths could have belonged to a private residence or a group of private residences, but due to their widespread use, they may still be considered public baths.
The installation of such an extensive bath facility hints at the possibility that grand social gatherings may have been hosted by the owner, potentially in connection with the nearby gladiatorial games held at the amphitheater.
Despite the impressive findings, the excavation site has not yet revealed the presence of a pool, which is often associated with Roman bath complexes. However, the team remains hopeful that one might be discovered in the future.
The House of the Amphitheater, where these exceptional baths were found, is part of the larger Archaeological Ensemble of Mérida, a UNESCO World Heritage site. The ensemble comprises numerous well-preserved Roman structures, including the Roman Theatre of Mérida and the Amphitheater of Mérida, which formed an entertainment complex featuring theatrical performances and gladiatorial combat.
As the excavation continues, the researchers hope to expand their knowledge of the house's chronology and explore more areas of this historical site.