Archaeologists conducting excavations at Govan Old Church in Glasgow, Scotland, have unearthed an early medieval carved stone figure known as the "Govan Warrior."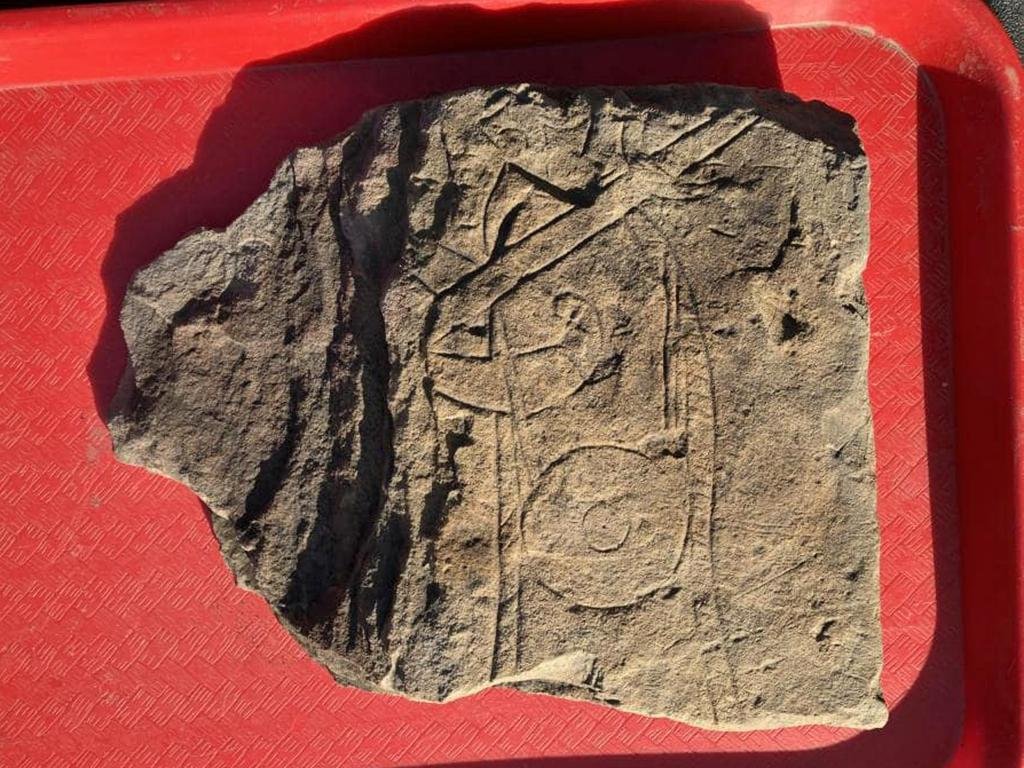 The Govan Old Church is renowned for housing the Govan Stone Museum, a collection of early medieval and Viking-Age sculptures found in the church's grounds. These sculptures are a testament to the history of the Ystrad Clud, an ancient Welsh-speaking Briton kingdom that dominated the Clyde valley from the 5th to the 11th centuries CE.
The find occurred during a community fun day, part of the Glasgow Doors Open Days Festival, and was carried out by a team consisting of the University of Glasgow and Clyde Archaeology. The carved stone features a warrior depicted in profile, carrying a round shield and a shaft, possibly a sword or spear. The Govan Warrior, dating back approximately 1,000 years, stands out as a unique addition to the existing Govan collection. This is due to its stylistic characteristics that draw parallels with Pictish art and carvings from the Isle of Man, setting it apart from the chunkier style typically associated with the "Govan School."
According to Professor Stephen Driscoll of the University of Glasgow, who led the excavation, "It's a style that makes us think both about the Pictish world and also about the Isle of Man, and it's interesting that we are halfway between these two places. Govan is the ideal place for these two artistic traditions or styles to come together."
This discovery challenges the prevailing understanding of the local artistic tradition and indicates the cultural significance of Govan as a crossroads between various artistic traditions and styles.
Govan Old is a unique site known for its Viking-Age sculptures. The collection is particularly rich in Viking-Age sculpture, offering more than 30 sculptures from the Kingdom of Strathclyde, an Old Welsh-speaking Briton kingdom that ruled the Clyde Valley from the 5th to the 11th centuries CE. Among these sculptures, there are pieces like the unique Govan Sarcophagus, the Govan Cross, and five hogback gravestones, all providing invaluable insights into the history and artistry of the era.
While the exact origins of the Govan Warrior and the kingdom it represents are still subject to further research, it is a significant find that underscores the historical importance of Govan Old as a central point for understanding the interplay of different artistic traditions and the unique artistic output from this period.
Professor Driscoll emphasized the importance of this discovery: "This is probably the most important find that I've made in my 30 years of working at Govan Old. The new stone is very exciting because it takes the collection to a different cultural place as it does not look like the heavier and chunkier 'Govan School' style. The new stone is much more delicate in its execution using finer shallow incisions."