Archaeologists in northeastern Spain have unearthed an ancient Roman forum that dates back over 2,000 years. This Roman forum is believed to be the oldest ever found in the interior of the Iberian Peninsula.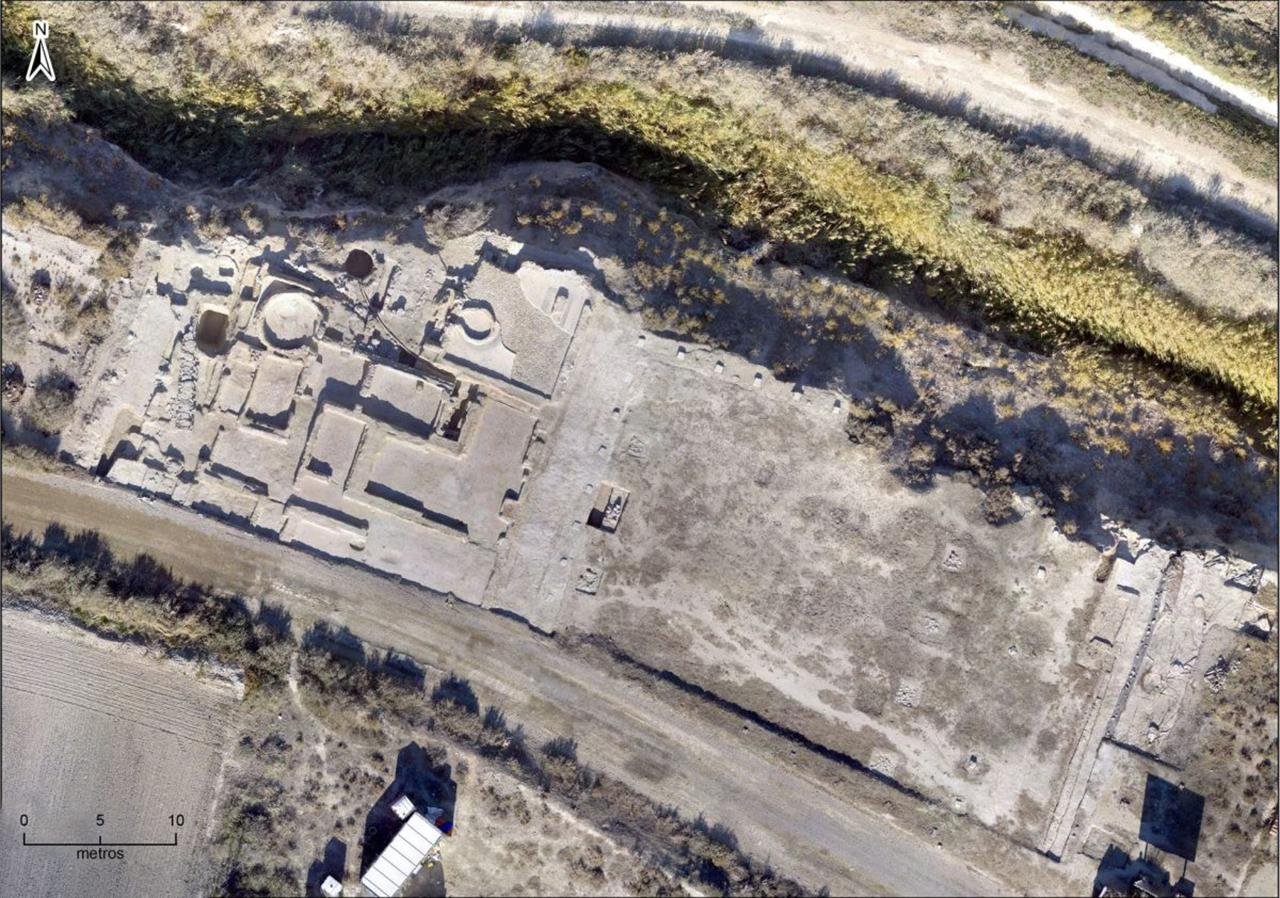 The find was made at the archaeological site of La Cabañeta, located in the municipality of El Burgo de Ebro, and it has significant historical and architectural importance.
The site houses the remnants of an ancient city that was originally established by the Romans around the late 2nd century BCE, although the city's name remains unknown. It was founded initially as a military camp and was later transformed into a city.
The importance of this discovery lies not only in its historical significance but also in its architectural complexity. Researchers from the Institute of Heritage and Humanities at the University of Zaragoza, led by co-directors Alberto Mayayo and Borja Díaz, have uncovered the remains of an enormous plaza at La Cabañeta. This plaza is surrounded by a portico and adjacent rooms, which are believed to have served various commercial purposes.
The forum unearthed at La Cabañeta represents a crucial aspect of any Roman city, serving as a central gathering place and marketplace while also hosting political debates and other activities. Its dimensions and architectural intricacy make it a significant archaeological find.
Borja Díaz, one of the co-directors of the excavation, explained, "This is a find of exceptional importance, not only because of its dimensions and architectural complexity but because it is the oldest civic square found in the interior of the Iberian Peninsula to date, whose discovery will contribute to radically transforming our knowledge of the initial phase of the spread of Roman architectural models in Hispania."
The layout of the city suggests that its primary function was to serve as a hub for the entry and redistribution of goods transported via the nearby Ebro River. The artifacts discovered on the site, including Latin inscriptions, ceramics, and other materials, indicate that the inhabitants of this city predominantly used Latin in their writing and speech.
However, the fate of the city is marked by destruction, likely due to the violent events of the Sertorian Wars. These wars were part of a civil conflict that occurred in Hispania, the Roman name for the Iberian Peninsula, between a faction of rebels and the Roman government. Charred remains and archaeological evidence confirm this catastrophic event, suggesting that the city met its ruin around 70 BCE.
While the name of the ancient Roman city remains unknown, some experts speculate that it might correspond to the settlement of Castra Aelia mentioned in historical sources.
The continued archaeological investigations at La Cabañeta offer the potential for further discoveries that could provide more insights into this enigmatic city's history.