After eight years of intricate excavation, recovery, and restoration, a remarkable 3,300-year-old wooden yoke from a Late Bronze Age settlement in Este, Veneto, northern Italy, has been presented to the public.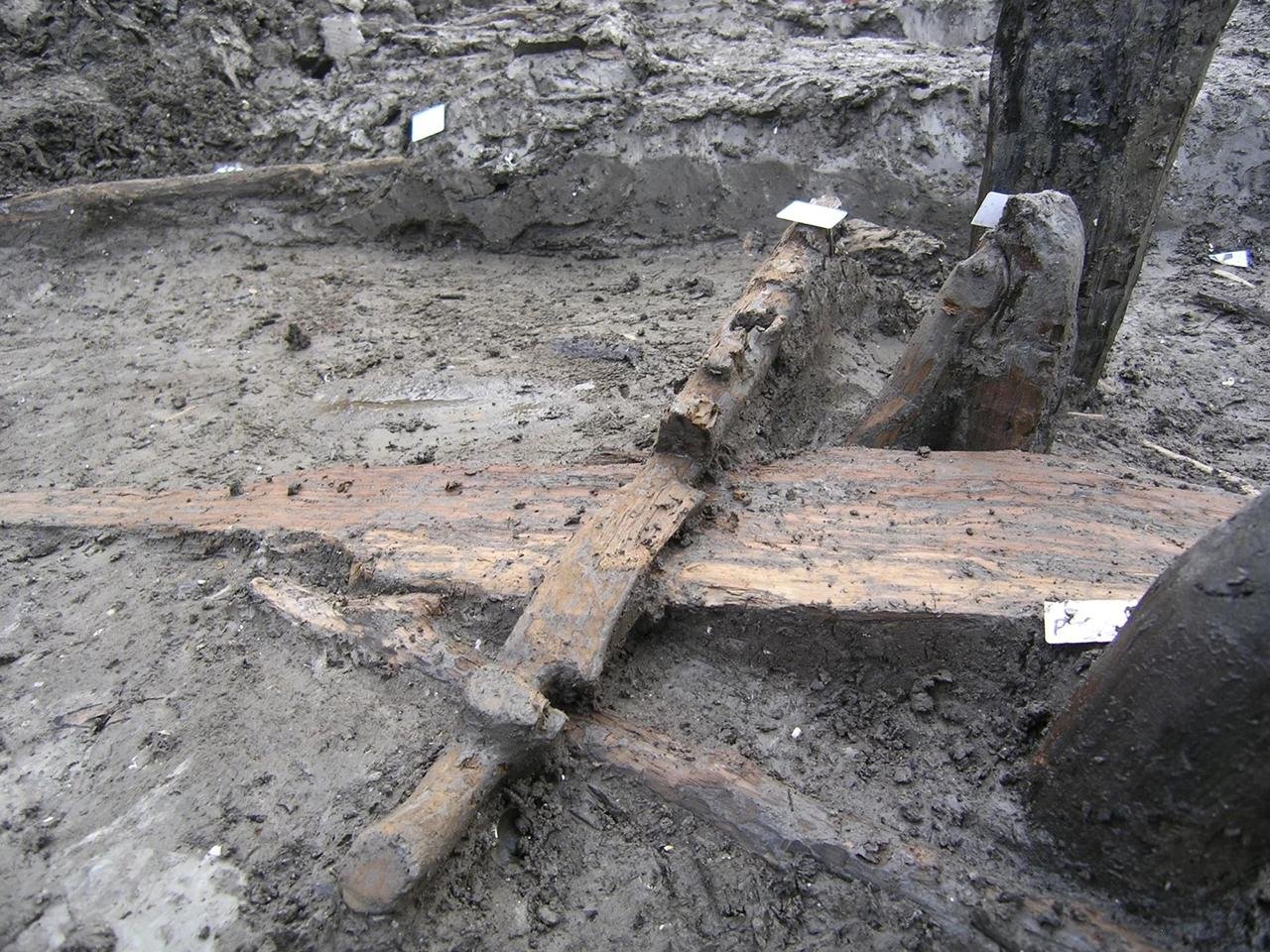 This rare discovery, initially found in 2015 during an archaeological survey for the SNAM methane pipeline project in the Via Comuna area of Este, is garnering attention for its historical significance and the detailed restoration process it underwent.
The wooden yoke, believed to date back to the 14th-13th century BCE, was part of a stilt house settlement in the region. Although initially discovered in 2015, the delicate restoration process, involving radiocarbon dating and dendrochronological analysis, took almost eight years. The Padua Superintendency officially unveiled the wooden relics from the Atestino site at Palazzo Folco in 2023.
The archaeological investigations leading to this discovery were conducted as part of the preliminary work for the SNAM methane pipeline expansion. The area was selected for its rich archaeological remnants, and to the surprise of researchers, evidence of a well-structured Bronze Age settlement emerged. Radiocarbon and dendrochronological testing of the wooden fragments revealed the community's existence between the mid-13th and 14th century BCE, marking the first organized Bronze Age settlement in the Este area.
The standout artifact, a wooden yoke, was designed as a head yoke, likely used for tethering a pair of draft animals, probably oxen. This yoke would be attached to the animals' necks and secured to their horns with leather straps or ropes. The yoke, significantly smaller than later versions, indicated that domesticated bovines in Bronze Age northern Italy were smaller than their descendants. An ancient repair on the yoke, where a tooth had been replaced, adds an intriguing layer of historical insight into the practices of the time.
The Este region was marshy during the Bronze Age, prompting inhabitants to construct pile dwellings over the water. The muddy conditions contributed to the preservation of wood and organic materials for thousands of years. The carefully excavated sections of soil, including the wooden artifacts, were transported to the Central Institute for Restoration in Rome. Here, specialists engaged in a meticulous process of micro-excavation, PEG treatment, and controlled drying to stabilize the waterlogged wood in a lab setting.
The yoke, although a focal point, is not the sole discovery from the site. Another crafted wooden object with an unidentified purpose and two coils of wood initially thought to be bases for baskets have also been found.