In an archaeological salvage project off the coast of east China's Fujian Province, the remnants of a Yuan Dynasty ship, submerged for over seven centuries, have surfaced, according to Xinhua News. This discovery presents the historical prosperity of the Maritime Silk Road during that particular era.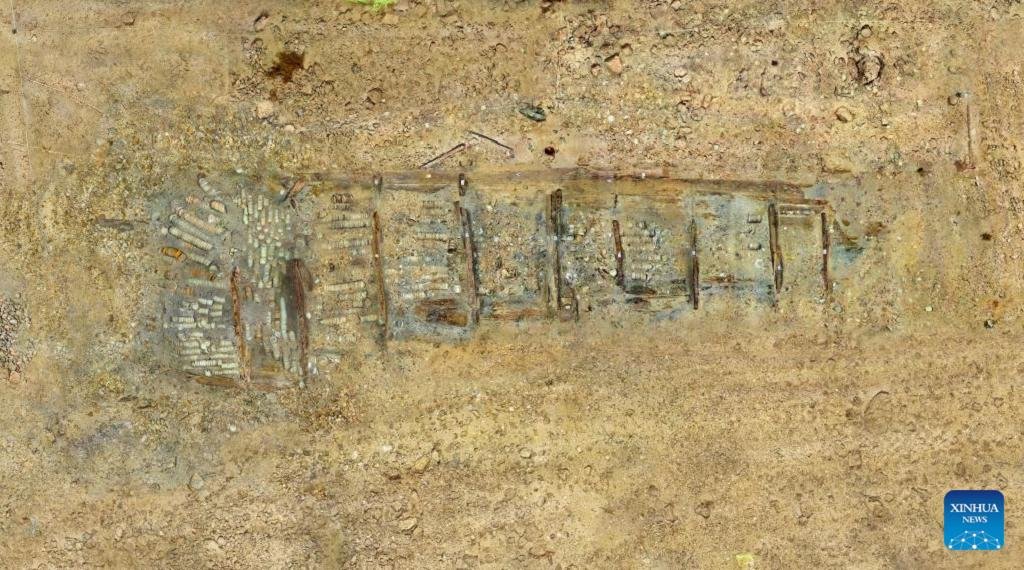 The joint effort by the National Centre of Archaeology (NCA), the Fujian provincial research institute of archaeology, and the Zhangzhou municipal bureau of culture and tourism uncovered a vessel laden with nearly 20,000 items, with a particular emphasis on Longquan Celadon porcelains.
The ship, believed to have sunk unexpectedly, was found near the islet of Shengbeiyu in the city of Zhangzhou, strategically positioned at the crossroads of the eastern and southern routes of the ancient Maritime Silk Road. The salvage operation, conducted from September last year to October this month, exposed the largest collection of Longquan porcelains to date, renowned for their exquisite colors, including shades of jade green and light blue.
Chen Hao, deputy head of the underwater archaeology center of the Fujian provincial research institute of archaeology, emphasized the significance of the discovery: "The sunken ship contains the largest number of Longquan porcelains found onboard to date, serving as a typical example of the Longquan porcelain exports peak of the late Yuan Dynasty."
These porcelains, comprising bowls, plates, cups, and incense burners, bear engravings such as "Yong" (use), "Bao" (treasure), and "Nian" (year), providing valuable research materials for understanding the export dynamics of Longquan porcelains.
Liu Miao, an associate professor at Xiamen University, noted that giant plates discovered on the vessel, a rarity in China, reflected a customized design based on overseas dining customs, highlighting the government's encouragement of foreign trade.
The salvage project also employed advanced techniques, such as underwater photographic stitching, to create a panoramic three-dimensional image of the wreck site, revealing unexpected details. Liang Guoqing, the team leader from the NCA, stated, "The discovery has enabled people to get a glimpse of the booming trade of Longquan Celadon porcelains as well as the prosperity of the Maritime Silk Road."
This finding adds to China's deep-sea archaeology achievements and serves as a testament to the historical realities of maritime trade, economic growth, and cultural exchanges along the ancient Silk Road.