The discovery of cave art in the depths of Puerto Rican caves is prompting a reevaluation of the island's history, challenging established timelines and suggesting a connection to Africa.
In a recent study led by Angel Acosta-Colón, an adjunct professor of geophysics at the University of Puerto Rico at Arecibo, and Reniel Rodríguez Ramos, an archaeologist at the University of Puerto Rico at Utuado, findings suggest that specific artworks, like a portrayal of an African lion, might have been crafted by enslaved Africans approximately five centuries ago.
The researchers presented their findings at the Geological Society of America's annual conference in Pittsburgh. Their research involved radiocarbon dating of 61 pigments used in drawings across 11 caves on La Isla Grande, Puerto Rico's main island.
The cave art, previously difficult to date accurately, has been categorized into three phases. The earliest, dating between 700 and 400 BCE, features abstract and geometric shapes. The second phase, between CE 200 and 400, displays simple shapes of human bodies, while the third phase, starting between CE 700 and 800, showcases more detailed portrayals of humans and animals, including the mysterious lion.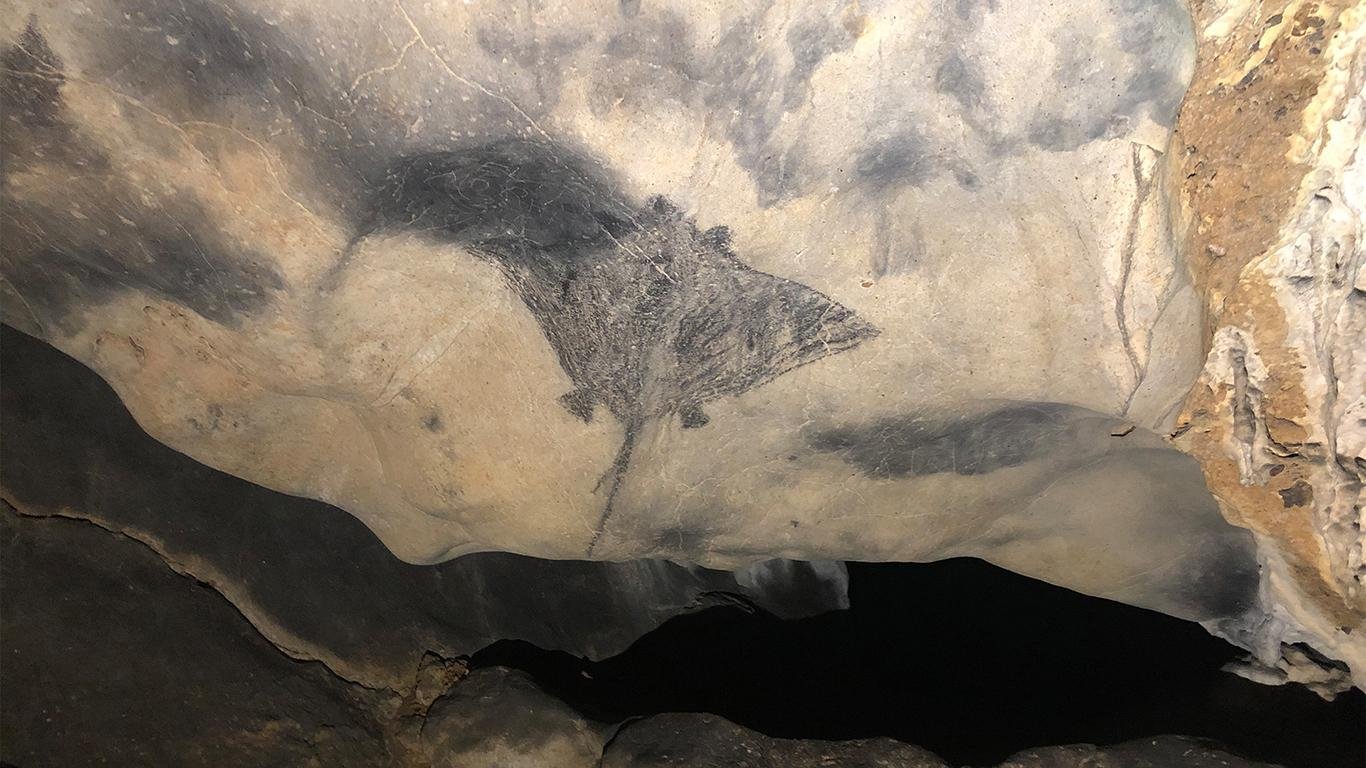 Their findings challenge colonialist claims that people only inhabited Puerto Rico a few hundred years before Columbus claimed the island in 1493. The research team utilized Carbon-14 dating on pigments used for the drawings, collecting samples with meticulous care to preserve the ancient art. Acosta-Colón stated, "This proves that we were here [thousands] of years before the European invasion."
One of the most intriguing drawings uncovered during the study is a depiction of an African lion with a luscious mane, believed to be around 500 years old. This cave art raises questions, as lions are not native to Puerto Rico. Acosta-Colón suggests that the lion may have been painted by an enslaved person from Africa who had been brought to the island by the Spanish. He acknowledges the controversial nature of this claim but supports it with the age of the art and data gathered from radiocarbon dating.
Acosta-Colón explained, "We have an image that looks like a lion — but in Puerto Rico, we don't have lions. The age of the art is around 1500 CE. We have data to corroborate what, I think, is one of the first [examples of] slave art in caves in Puerto Rico."
The researchers took great care in their sampling process, collecting only small amounts (1 to 2 milligrams) of pigments from drawings that were commonly seen to minimize damage. This cautious approach aimed to preserve the art for future generations.
While acknowledging the controversy surrounding their findings, Acosta-Colón believes that further research could extend the island's human history record to around 7,000 years ago. Recent research has already uncovered human remains in Puerto Rico dating back up to 3,800 years.
This groundbreaking finding challenges traditional perspectives and offers direct evidence that Puerto Rico's history predates European influence. It also highlights the potential contribution of enslaved Africans to the island's cultural heritage.