Researchers in Poland have unearthed the remains of a 400-year-old child's burial from the 17th century.
The burial site, located in the village of Pień near Bydgoszcz, northern Poland, provides insights into the beliefs and fears of the 17th century population.
The child, estimated to be between 5 and 7 years old at the time of death, was discovered in a face-down position with a padlock attached to one of its feet. This intriguing find has led experts to speculate that the padlock was intended to prevent the child from returning from the afterlife.
Archaeologist Dariusz Poliński from Nicolaus Copernicus University in Toruń explained, "The padlock shows people were afraid of this child after its death."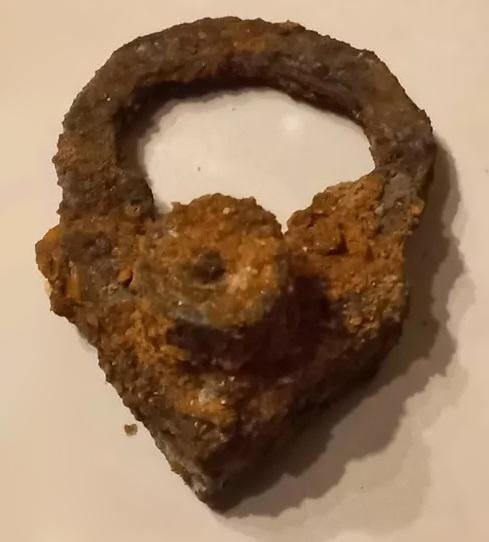 The burial site, which has been under excavation for several years, provides a window into the practices of the past. The area appears to have been designated for "abandoned souls" and those who could not afford a burial in a churchyard.
This particular grave aligns with a similar discovery last year: a "vampire woman" buried with a padlock on her foot and a sickle placed across her neck.
Poliński commented, "The main meaning of this site is that we can learn more about [what] the main traditions and customs were for the context of treating people who were 'different,' yes, and excluding people who were different." These burials offer a unique opportunity to explore how societies perceived and interacted with those they considered "different."
While the term "vampire" has been used to describe these burials, it's essential to understand that the modern concept of vampires did not exist during the 17th century. The inclusion of these padlocks, however, suggests a pervasive fear of the dead returning to life.
Among the archaeological finds, one particular piece stands out: a piece of a child's jaw stained green. Archaeologists believe that this jaw fragment was buried with a copper coin in the mouth, a common burial tradition of the era.
The Pień burial site continues to yield valuable insights into historical practices and beliefs. Experts are currently analyzing the remains uncovered in the latest excavation, with plans to return to the site for further exploration in the coming year.