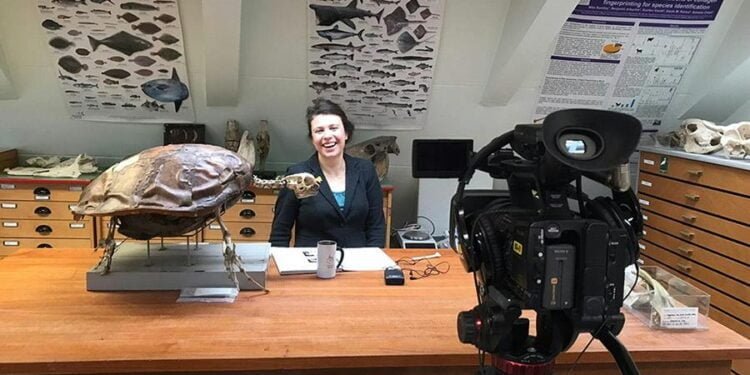 Deadline: 11 Jul 2022
Scholarship opportunities
The Faculty of Arts at the University of Groningen, The Netherlands offers a four-year PhD studentship to complete a PhD on the zooarchaeology of Southwest Asia.
The proposed PhD research plan will be embedded in the Groningen Institute of Archaeology (GIA) zooarchaeology working group: https://www.rug.nl/(…)cheozoologie?lang=enAre you an enthusiastic student with a demonstrable interest in zooarchaeology, early empires in Southwest Asia, and political ecology, and have a Master's degree in archaeology, biology, or anthropology? We are looking for a PhD student who will study the complex dynamics between modes of human-animal interactions (from pastoralism to animal translocations), biodiversity loss, and governance between Late Bronze Age and Late Roman period as part of GIA's long-standing zooarchaeological research in Southwest Asia, especially in Turkey and Lebanon.
The student will participate in fieldwork in these countries, analyze large zooarchaeological assemblages and legacy data, and combine a variety of bioarchaeological methods (e.g. stable isotope analysis) with archaeological and historical sources, traditional ecological knowledge.
The student will have access to zooarchaeological reference collections and stable isotope facilities, a travel budget, and training in a large range of academic and transferable skills and gain teaching experience.
QualificationsYour qualifications are:
• a (Research) Master's degree in archaeology, biology, anthropology or related field
• an excellent academic record
• demonstrable affinity with the research topic
• demonstrable experience in quantitative zooarchaeology and relational databases (e.g. Access)
• great intercultural communication skill
• excellent command of English (at least C1) and proven academic writing skills.
Organisation
Since its foundation in 1614, the University of Groningen has enjoyed an international reputation as a dynamic and innovative center of higher education offering high-quality teaching and research.
Balanced study and career paths in a wide variety of disciplines encourage the 36,000 students and researchers to develop their own individual talents. Belonging to the best research universities in Europe and joining forces with prestigious partner universities and networks, the University of Groningen is truly an international place of knowledge.
Conditions
The successful candidate will receive a scholarship € 2,249 gross per month. You will be required to be resident in Groningen.
The preferred starting date is 1 November 2022
Application
• a letter of motivation explaining why you are interested in the project and what makes you the best candidate
• a CV, including contact details of two academic referees (do not include any reference letters)
• a research proposal that explains how you would approach the project described above, between 1,500 and 2,000 words. The proposal should have the following parts: (a) state of the art and relevance to science and society, (b) key objectives, (c) methodological and theoretical approach, and (d) a timetable
• a writing sample of no more than 5,000 words, such as a published article, an essay or part of a Master's thesis
• certified official transcripts of your academic degrees.
Your application (uploaded in one pdf as your 'letter of motivation') should include:
Official documents must be in the English, French, Italian, Spanish, Portuguese or Dutch language. Any translation of originals not in these languages must be authenticated.
You may apply for this position until 10 July 11:59pm / before 11 July 2022 Dutch local time (CET) by means of the application form (click on "Apply" below on the advertisement on the university website).
Note that the procedure will include interviews. Selected candidates will be invited for an interview via online conferencing. Interviews are scheduled to take place in Week 29 (18 July) of 2022.
We recommend you to contact Dr C. Ҫakirlar before applying for the scholarship.
The University of Groningen strives to be a university in which students and staff are respected and feel at home, regardless of differences in background, experiences, perspectives, and identities. We believe that working on our core values of inclusion and equality are a joint responsibility and we are constructively working on creating a socially safe environment.
Diversity among students and staff members enriches academic debate and contributes to the quality of our teaching and research. We therefore invite applicants from underrepresented groups in particular to apply. For more information, see also our diversity policy webpage: https://www.rug.nl/(…)rsity-and-inclusion/
Our selection procedure follows the guidelines of the Recruitment code (NVP): https://www.nvp-hrnetwerk.nl/sollicitatiecode/ and European Commission's European
Unsolicited marketing is not appreciated.
Information
For information you can contact:
Dr C. Ҫakirlar, c.cakirlar@rug.nl
Website: https://www.rug.nl/research/groningen-institute-of-archaeology/